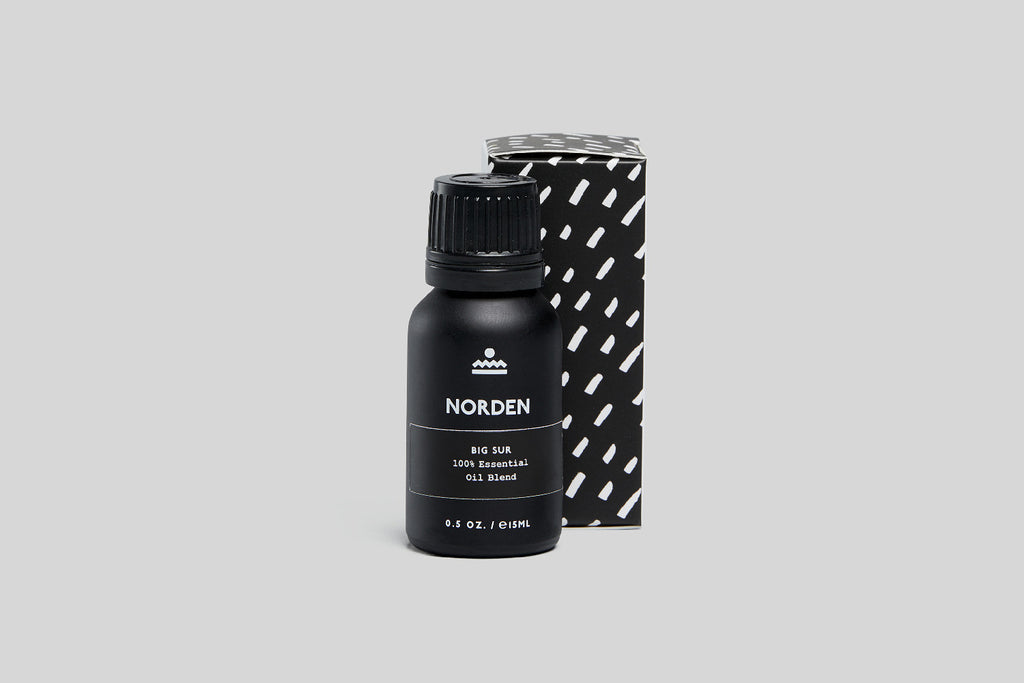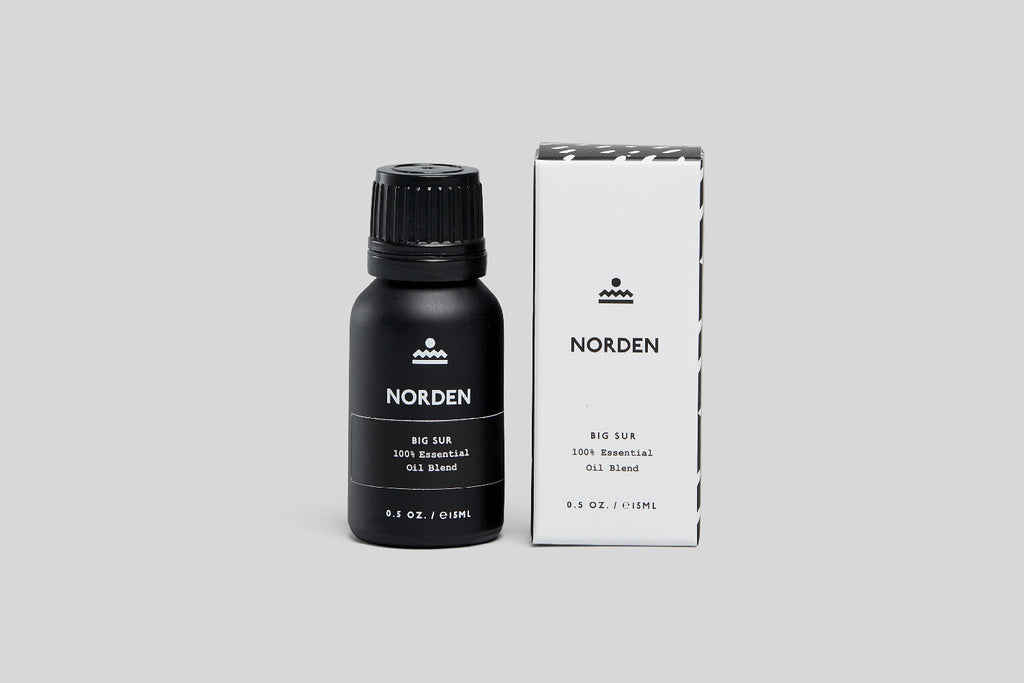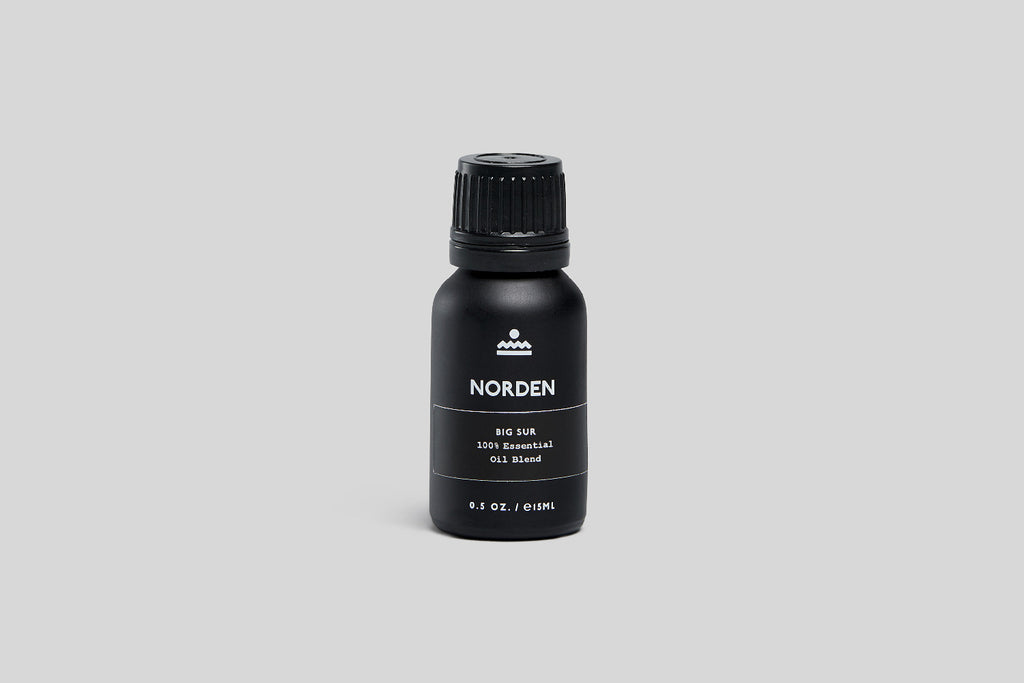 Norden Big Sur Essential Oil Blend
Product Details
Oil Blend
--
Balsam Fir, Citrus, Birch Tar

Details
--
0.5 oz. / 15 mL
100% Natural Essential Oil Blend
Custom Blended And Packaged in the U.S.A.
We've done our best to capture the scent of Big Sur. Balsam fir, cedarwood, earth, and moss, combine with the fragrance of wood smoke to transport you to California's central coast.
To use, put a few drops in your diffuser or blend with a carrier oil. Enjoy.