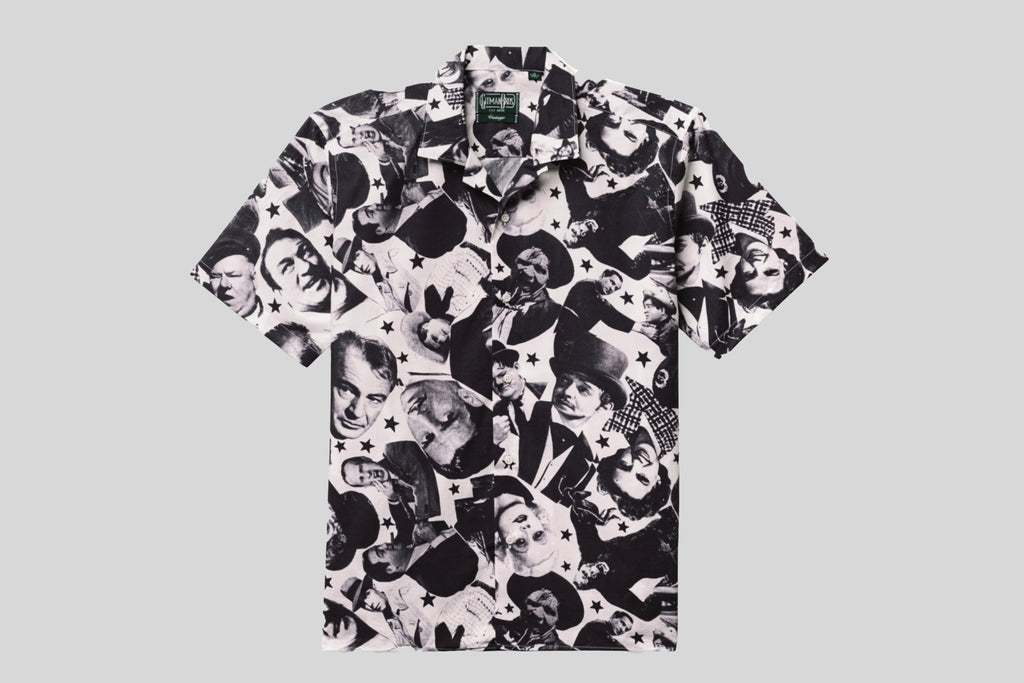 Gitman Vintage Hollywood Stars Shirt
Product Details
100% cotton
Open collar
Straight hem
Made in USA
Standard fit
In 1932, Brooklyn based shirt-maker Max Gitman left New York and opened the Ashland Shirt & Pajama Company in the coal mining town of Ashland, Pennsylvania. With his two sons, Alfred & Sheldon, he ran the factory as a contract shop until 1978 when the Gitman Bros. brand was born. Today, they are one of the few remaining shirt-makers with all our production based in the USA.
Launched in 2008, Gitman Vintage pays tribute to the brand's rich heritage with a unique interpretation of the past.
--
Gitman brought a sweet archived fabric this Summer. All the early Hollywood stars of the early 1900s. King Kong, Fredda, Laurel & Hardy, Fred Astaire, and more.