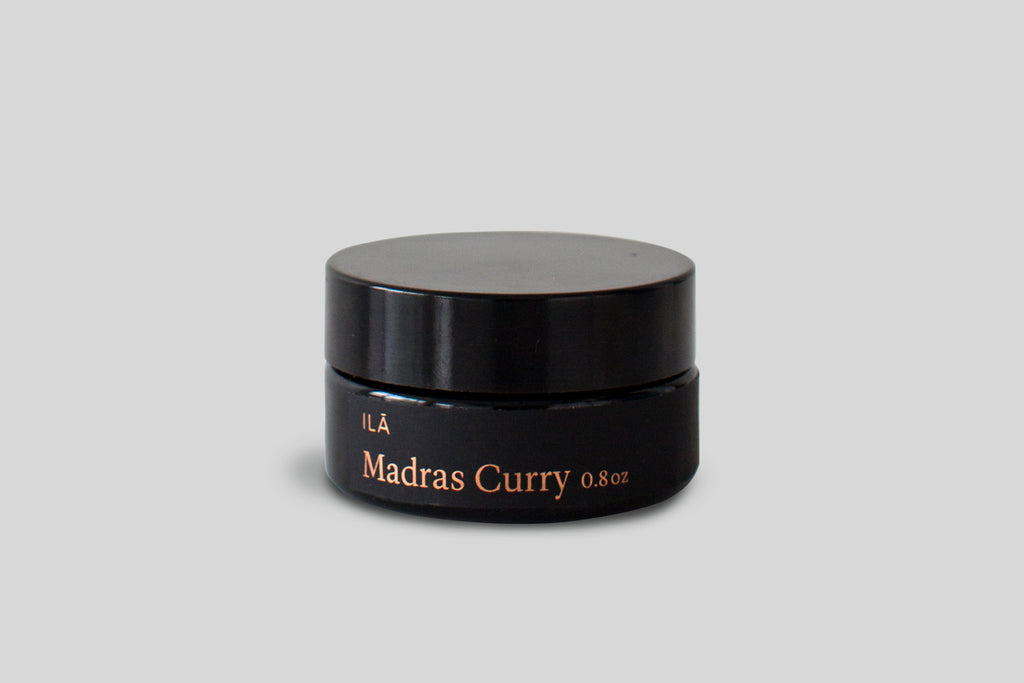 Product Details
0.8 oz.
--
Named after the ancient Indian city of Madras, this curry is as rich in flavor as it is history. The blend dates back to 600 AD. A beautiful and fragrant combination of curry leaf, turmeric, coriander, cumin, cinnamon, cloves, bay leaves, fenugreek, allspice, black pepper, cayenne and crushed red pepper, the red hue is deeper than most other curries. We use it as a rub or in soups and stews. Add it to yogurt or coconut milk to make a creamy curry sauce.

Flavor Notes
--
Fragrant, spicy + robust

Benefits
--
Rich in minerals + anti oxidants

Usage
--
Yogurt, stews and soups + as a dry rub for meats and poultry

Sorry! We will have more in stock soon!
ILĀ is a collection of essential ingredients for your kitchen and home. Carefully sourced from purveyors around the world, Ila's products have been selected for integrity and are aimed to inspire you to gather, cook and celebrate the act of a shared meal.