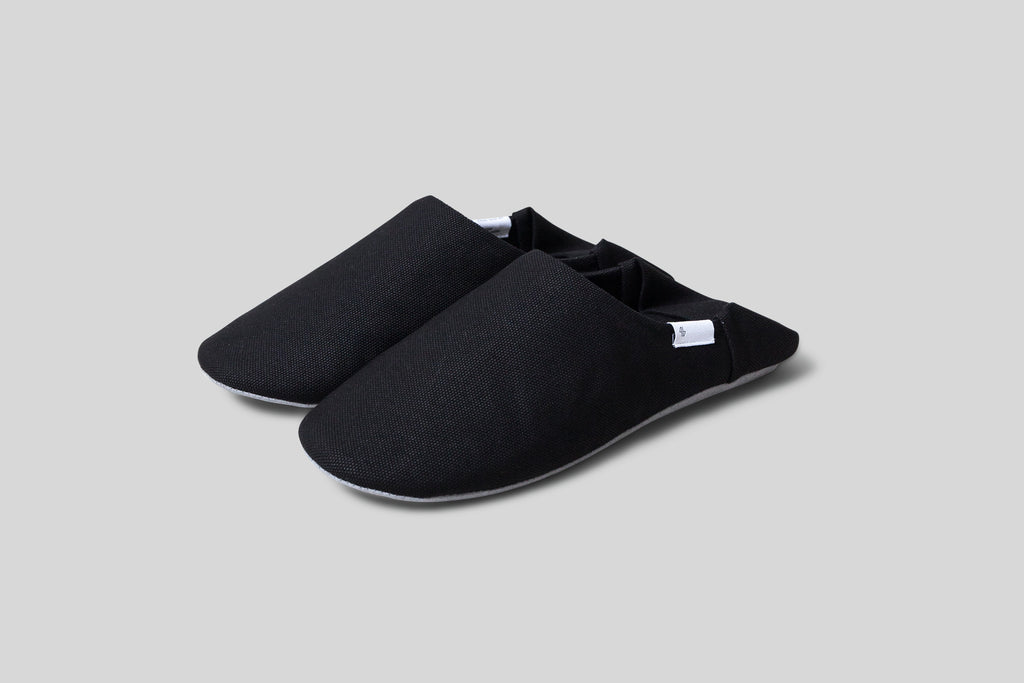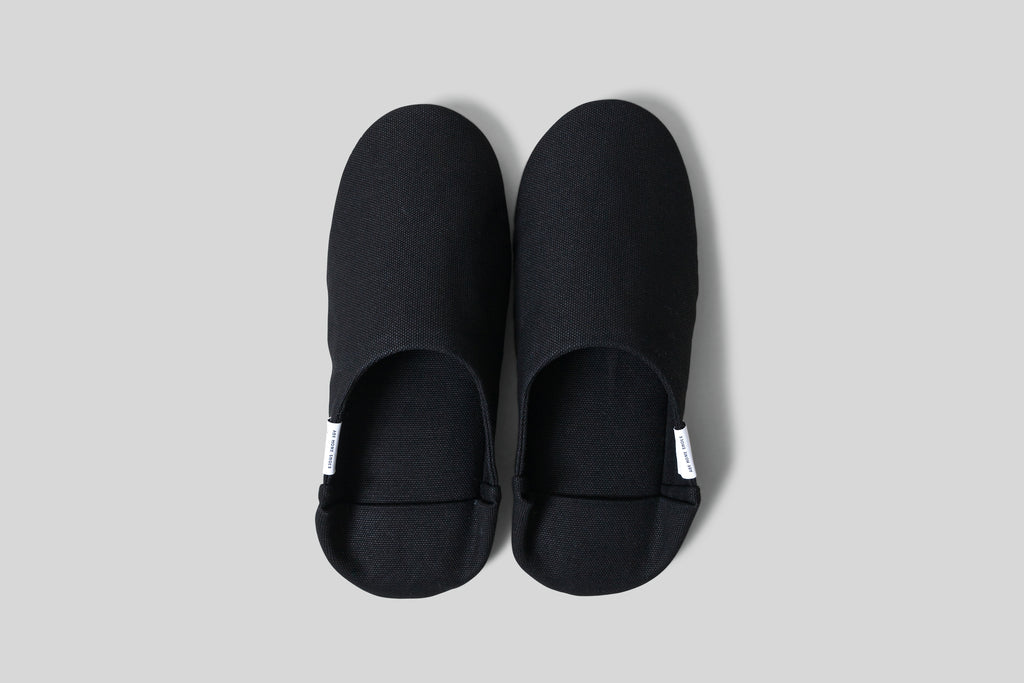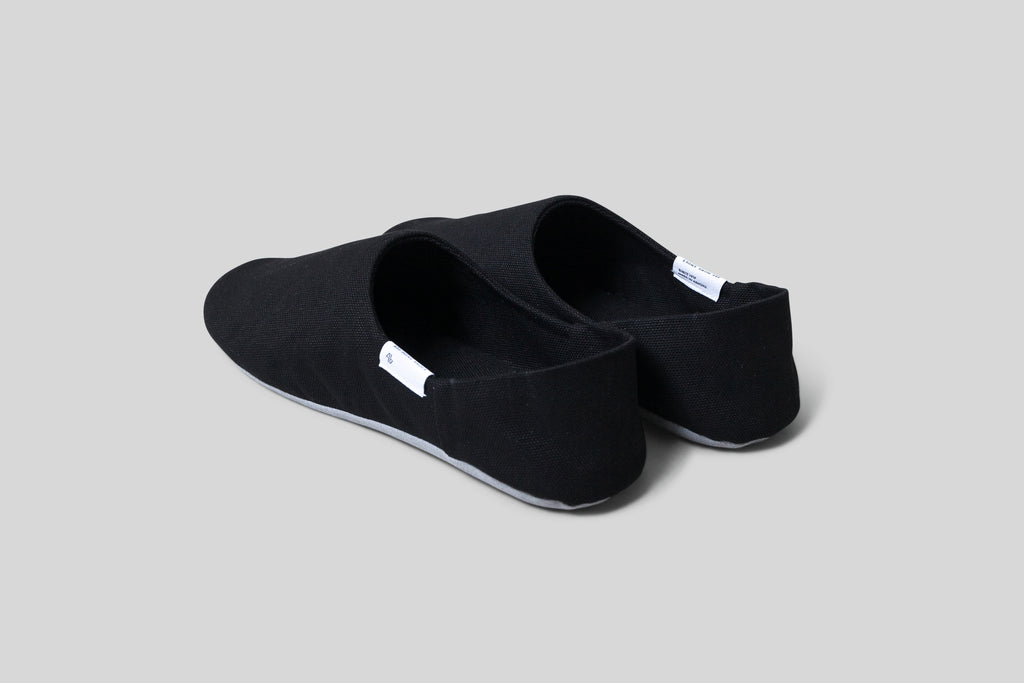 ABE Canvas Home Shoes (Black)
Product Details
--
These attractive room shoes strike the perfect balance between comfort, style, and functionality. The shell is crafted from resilient "No. 8" duck canvas, a material most often found in sneakers due to its excellent strength, breathability, and ease of cleaning. The heel features a 2-way design that allows you to wear it both down like a slipper, or up like a shoe when you're on the move. Underfoot, a soft, lightly-padded suede-like sole, offers subtle traction and protects floors from scuffs and scratches.
Details
--

Materials: 100% Cotton, EVA/Urethane, Faux suede (60% Nylon, 40% Polyurethane)
Care: These house shoes are machine washable. Discoloration is possible, so please wash separately. Wash with a neutral detergent and do not use chlorine bleach. After washing, shape and dry in the shade.
Made in Kahoku, Japan
Room shoes are an integral part of daily life in Japan, and since their founding in 1919, Abe Sangyo has been dedicated to crafting the most comfortable examples in the land. In their small workshop in Kahoku, a rural town that accounts for over 40% of Japan's room shoe industry, experienced craftspeople design, cut, and sew domestic materials to make shoes that meet their philosophy of "quality first without compromising".

| | | |
| --- | --- | --- |
| | WOMEN | MEN |
| Small | <(6.5 - 7) |  - |
| Medium | (6.5 - 7) - (8.5 - 9) | < 7.5 |
| Large | (8.5 - 9) - (10.5 - 11) | (7.5 - 8) - (9.5 - 10) |
| Extra Large | > (11 - 11.5) | (10.5 - 11) - (13 - 14) |