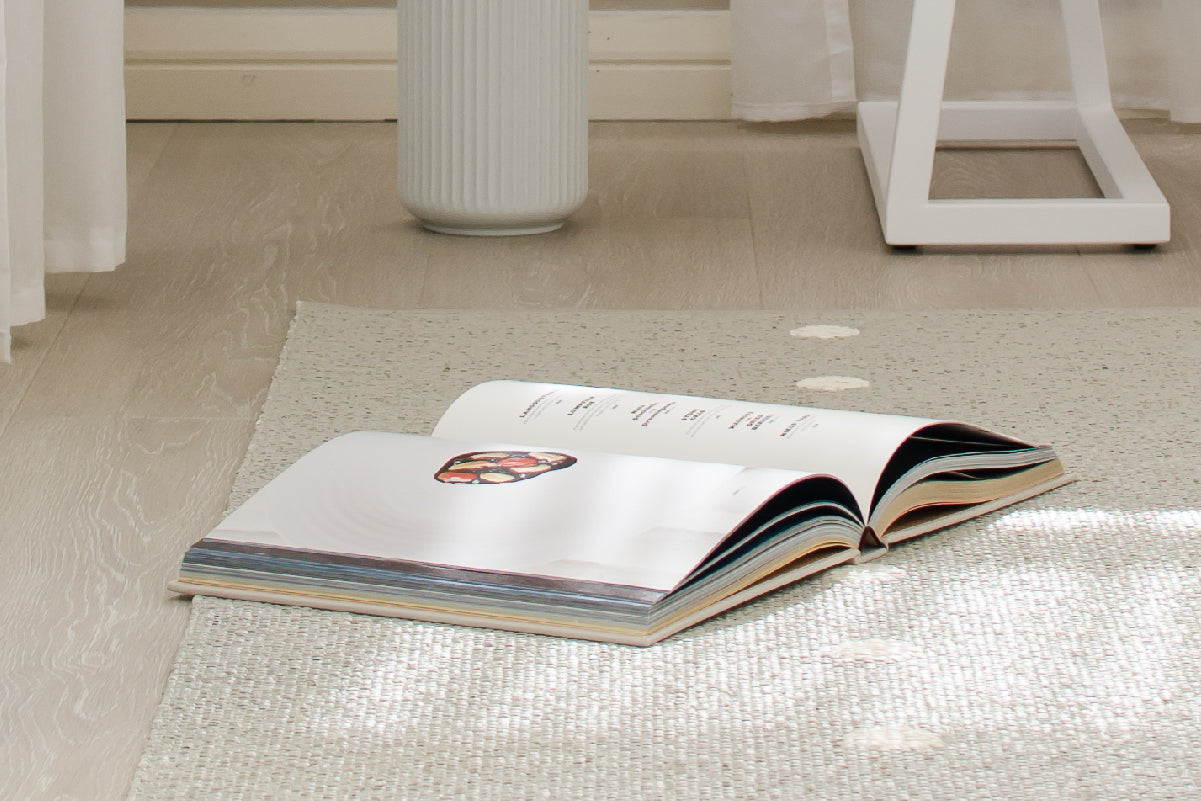 BRAND FEATURE: PAPPELINA
We've always been a fan of Pappelina's rugs, and have used them for years in our own home. Pappelina rugs are versatile and can be used in both indoor and outdoor settings. We love using ours in the kitchen and mud room, as the plastic material makes for easy clean up (they are machine washable!). We're excited to now stock a variety of Pappelina rugs, and to tell their story here. 
Founded in 1999, Pappelina is devoted to the production and craft of Swedish plastic rugs. Over their twenty years of operation, Pappelina has refined the production process while still maintaining the human touch and developing new patterns, colors and styles. Woven plastic rugs are a Swedish tradition and Pappelina's pieces elevate this product — as they are made with passion, tradition and craftsmanship.
Norden now stocks a variety of Pappelina rugs, in our favorite neutral hues. The Vera, Belle, and Peg rug are all handmade in Leksand, Sweden with a well-coordinated interplay between loom, warp and weft to create the pattern of choice. Each rug made by Pappelina represents a piece of Swedish craftsmanship, featuring high quality materials. Pappelina utilizes certified phthalate and toxic free PVC material manufactured in Sweden that is fully approved by REACH (regulations of the European Union, utilized to improve human health and environment protections). Each Pappelina rug is designed to last a lifetime, when properly cared for — making it a timeless addition to your home that won't need to be readily replaced. You can learn more about their sustainability practices online here.
If you have a question about Pappelina, or any of the products available on our site, please email us at service@nordengoods.com — we'd be happy to assist!