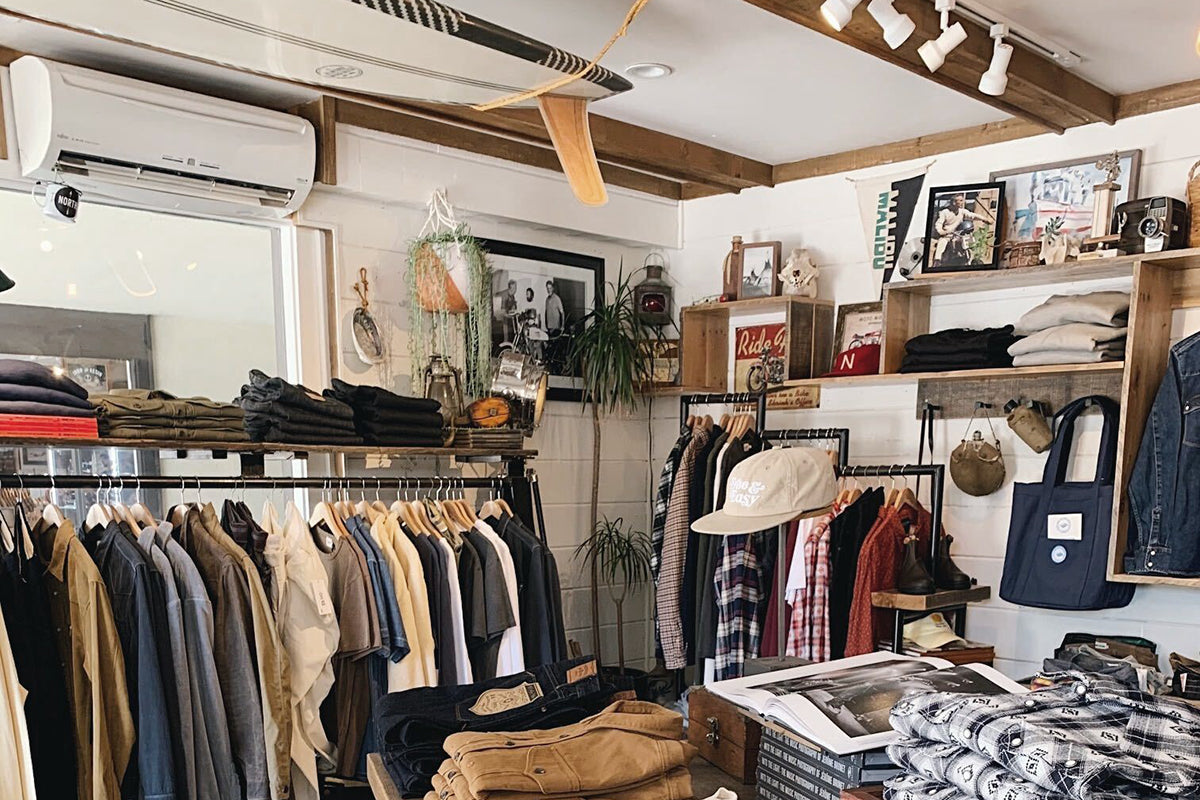 Norden Stockist: North Menswear
Just up the coast from our warehouse is another one of our stockists, North Menswear. Located in Laguna Beach, North is a classically curated and relaxed shopping experience for quality men's goods and clothing. We recently connected with Martin Majano about the shop, their ethos and life as a small business. 
What is the inspiration behind North Menswear?
To curate a shop with classic and timeless goods with a focus on American Made, support the community and build everlasting relationships and to give an up and coming brands the opportunity to grow. That is the short answer, but it has been a culmination of Peter Surprenant, Drew Meseck, Alec Williams and my own thoughts and aspirations.
The following is our ethos: True North. Some would describe it as a calling, some, a vocation. For us, it is more than the name of our shop. It is more than a collection of garments, more than a transaction. It is the very reason why we get up in the morning. It is the conscious decision to bring positivity into the world, to share with our community the fruits of our labor. It is our way to communicate something greater than the sum of our parts. North isn't just a store, it is the gateway into our world. North is us, it is you, it is all of us. Welcome to our journey.
How do you source the products and brands featured in the shop?
We look for unique brands/products that are not ubiquitous. Far too often, you find many shops selling the same things and the market can get overly saturated. It is a challenge these days, but we look for uniqueness and brands that produce small batches, which in my opinion, is the new luxury. I have worked in luxury retail for many years, but when you see the same monogram and initials everywhere, is that really luxury?
How do you feel about being a small business in 2020?
I am proud to be a small business in 2020 - especially during our current situation. If we come out of this, it shows the resilience of the American people and the brands that we carry within the shop. There is an awakening happening and now more than ever, people want goods that will last a lifetime. People want to support brands and shops with a story. I love hearing the stories of my ancestors and I love having a tangible heirloom passed down to me. I believe people want to get back to this in some way, shape or form....to pass down a jacket, a pair of jeans, a piece of jewelry that belonged to someone you admired.
What's ahead for North?
Once the dust settles, we are looking to collaborate more and to open four more shops along the Pacific Coast Highway and 101 corridor. I love riding my Harley and those involved with the brand also ride. It is my vision to bring this nomadic lifestyle to other communities. We all are nomads in our own way and if North can help people find their True North, then we are doing something right.