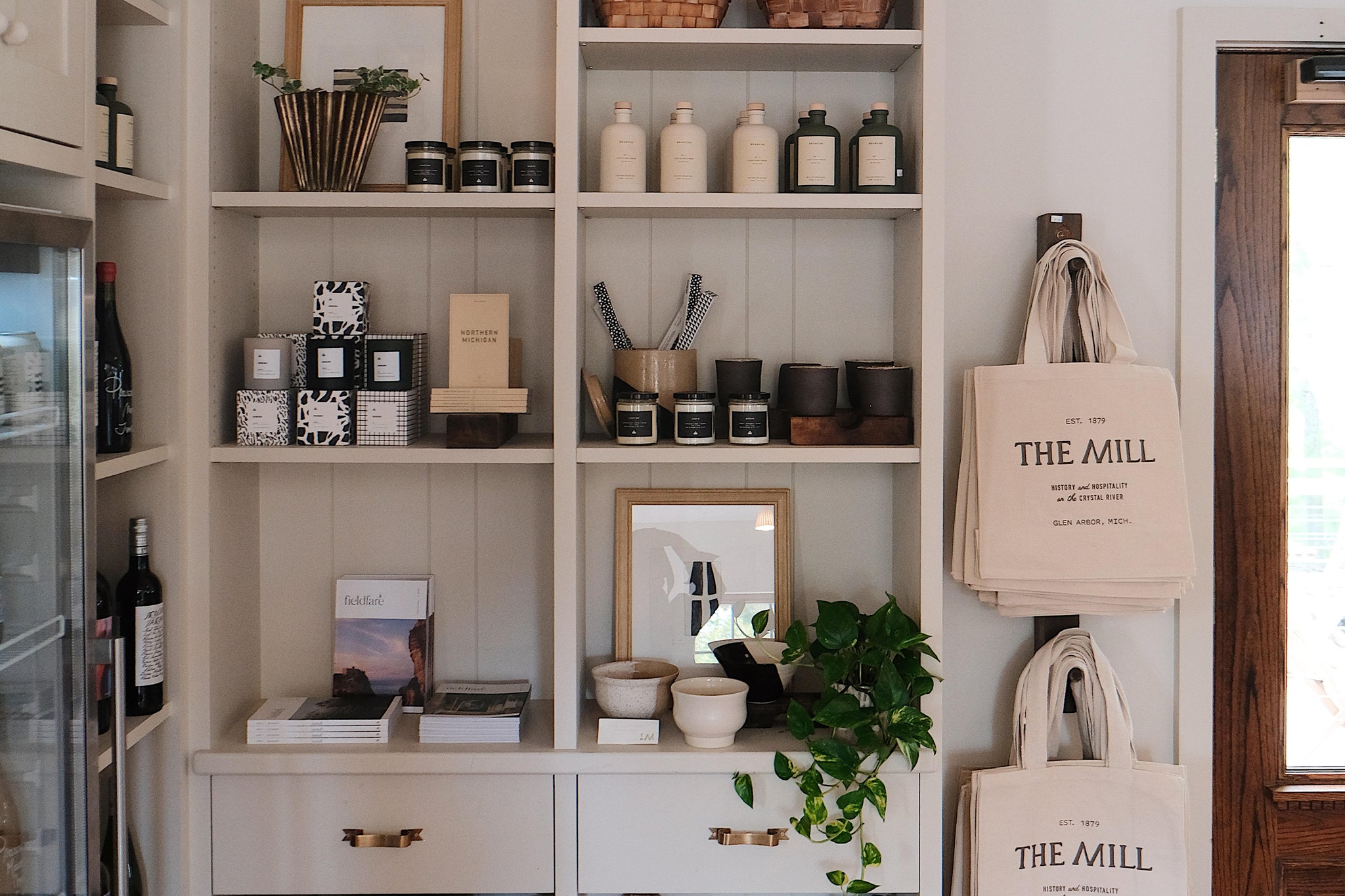 NORDEN STOCKIST: THE MILL GLEN ARBOR
The Mill Glen Arbor is a unique hospitality experience located just steps from the shores of Lake Michigan. Housed within a 140-year-old grist mill, they provide a combination of fine dining, accommodations, and a cozy coffee bar for their guests, all while preserving the rich history and stories that permeate the atmosphere. Read more for an interview with The Mill Glen Arbor's General Manager, Corey Smith.
Can you tell us a little about yourself and what inspired The Mill?
The Mill Glen Arbor is inspired by the rich community it serves, leaning into Midwest Hospitality and upscale casual food and beverage experiences. The Mill Glen Arbor is part of the Fernhaus Studio hospitality brand.
Fernhaus Studio is a hospitality management company organized to emphasize northern Michigan From first impressions to the finest details, The Mill offers the best of northern Michigan in relaxed and refined atmospheres. Michiganders at heart, our founders and friends have honed their crafts throughout the country – from Hudson Valley to Sonoma County – and have returned home to Michigan to redefine Midwest hospitality. 
How do you source the products featured in the space?
Sourcing products for our spaces requires careful attention. Our focus is to lean on passionate artisans across various industries to bring quality items and diversity to the market. 
Glen Arbor is a community that is long known for being a destination for families to enjoy the natural Michigan landscape along Sleeping Bear National Lakeshore and the town is home to many passionate painters and craftsmen.
How does your city inspire you - both personally and professionally?
The natural beauty and bounty of northern Michigan is unparalleled.  Our properties are thoughtfully designed to highlight our surroundings and the skills of our local artists and tradespeople.  Our menus showcase our farms and freshwater.
What's next for The Mill Glenn Arbor?
In addition to our daily cafe, we recently opened our doors to The Mill House, featuring three charming suites for overnight accommodations nestled alongside The Crystal River. We are focusing on launching our Supper Club series that will lead to the opening of our evening supper program in the river-level evening restaurant.