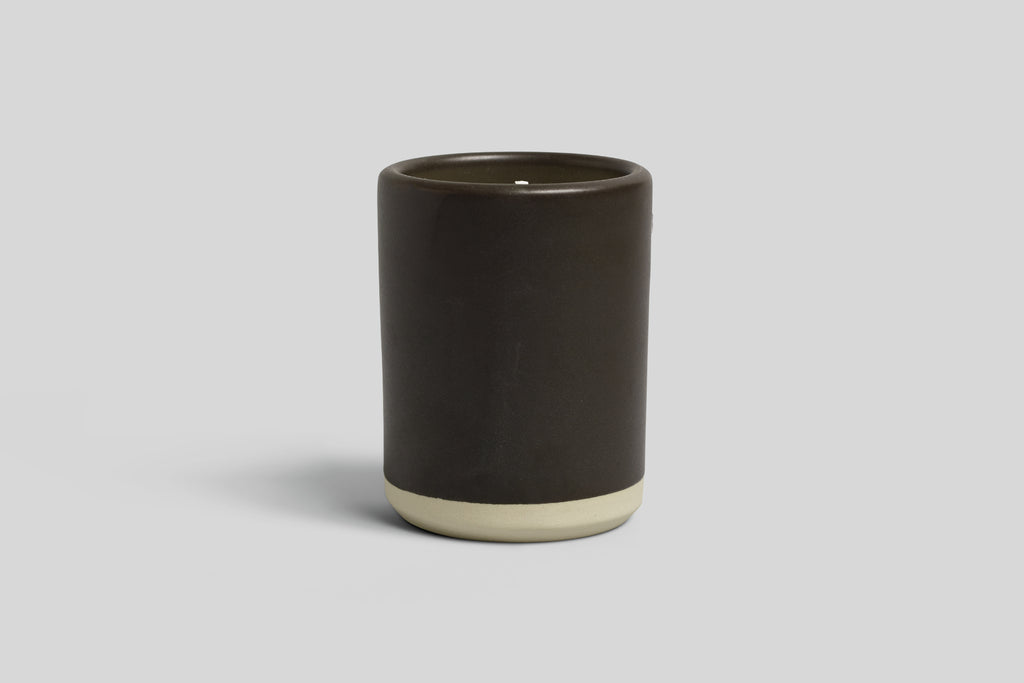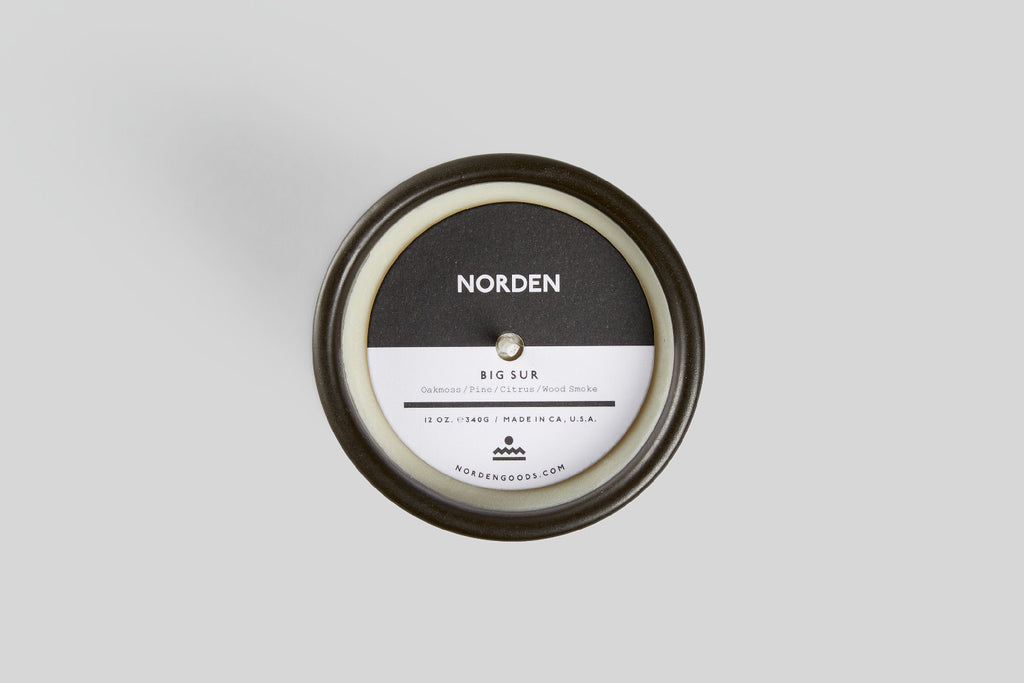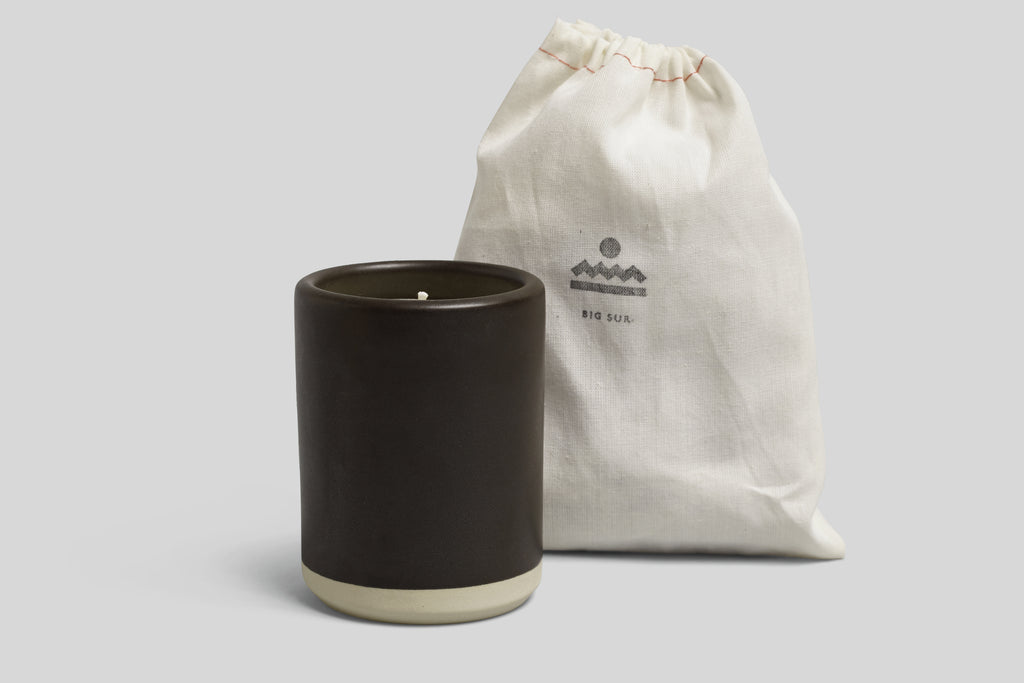 Norden Big Sur 12 oz. Ceramic Candle
Product Details
Fragrance
--
Oakmoss, Pine, Citrus, Wood Smoke
Fragranced w/ A Blend of Essential and Premium Oils

Smells Like
--
Being in a mossy cedar and pine forest with a slight hint of campfire.

Details
--
Matte Bone/Matte Black Glaze
Hand Thrown Stoneware
Made in California
Wash out and reuse after burning
--
Coconut & Apricot Wax Blend
Approximate 80 Hour Burn Time
Hand Poured in the U.S.A.
Big Sur is one of the most enchanting places we have ever been, and that's what keeps us going back year after year. This fragrance is the result of a trip we took to Deetjen's in the Spring. While we were there, an intense rain storm passed through, downing trees and temporarily closing down the road. In the morning, we hiked up to the bench at the top of the hill above. As it was pouring rain, the smell of pine, cedarwood, earth, and moss was enhanced by the wood smoke rising out of the cabin chimneys below. We've tried to capture that scent to share it with you.