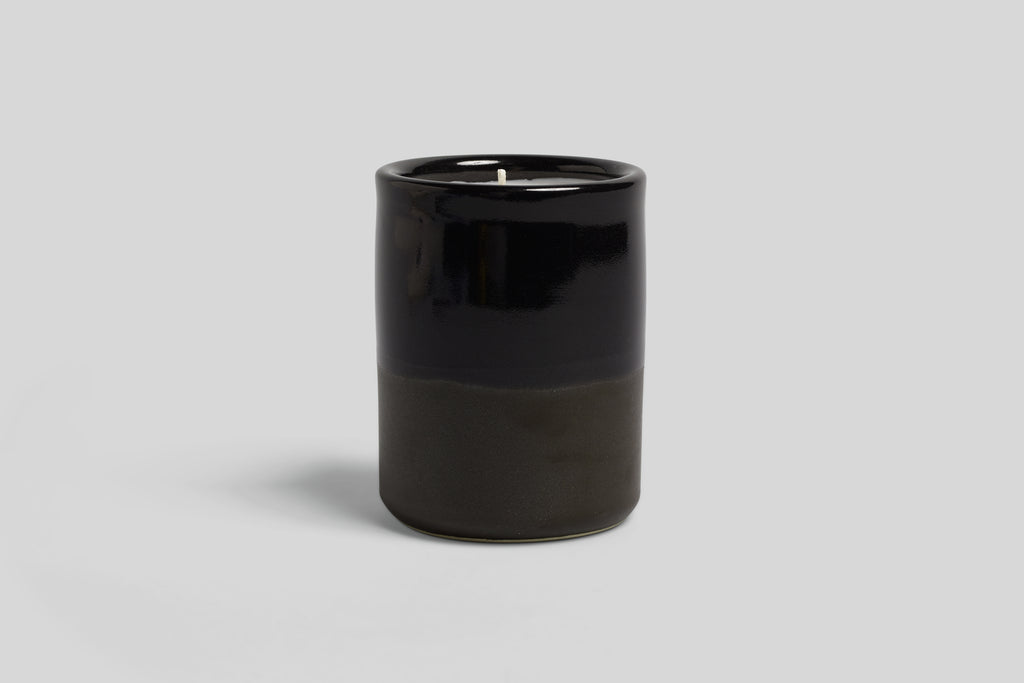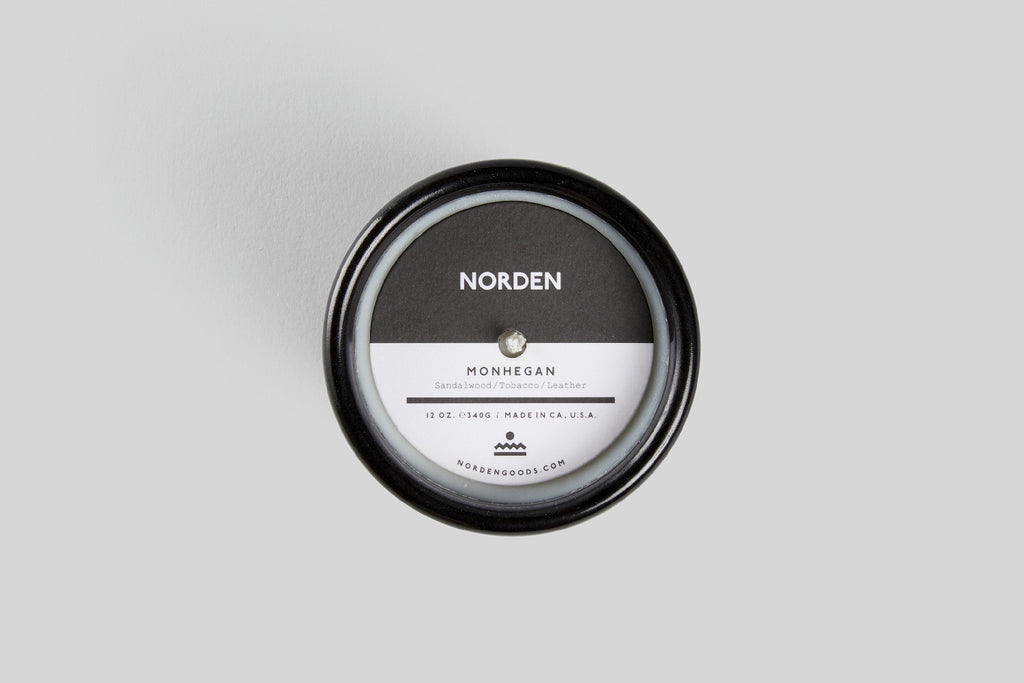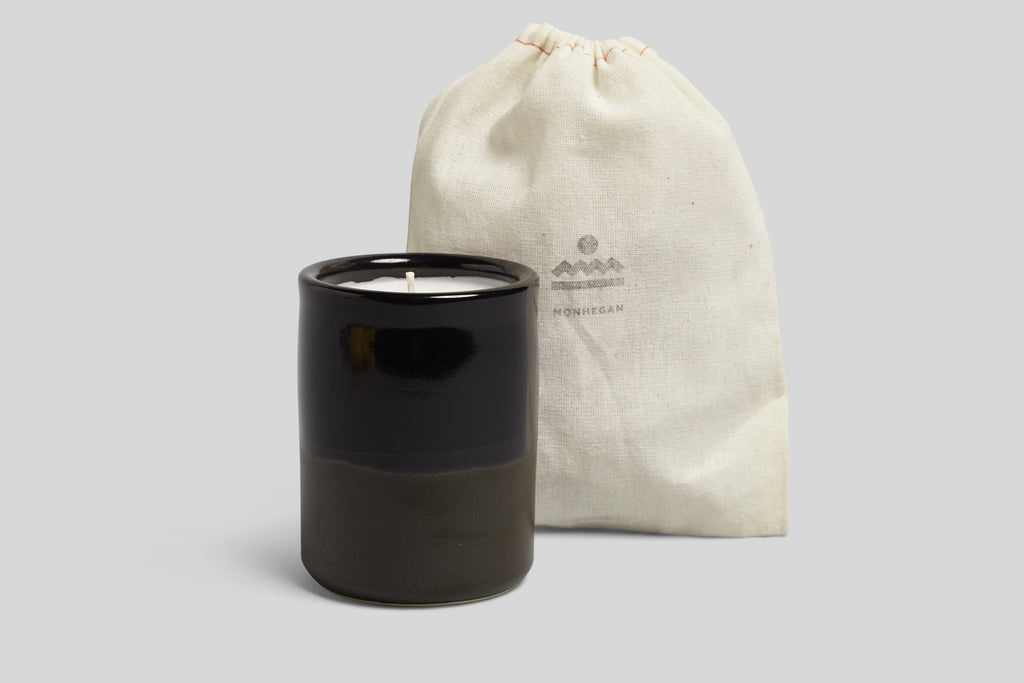 Norden Monhegan 12 oz. Ceramic Candle
Product Details
Fragrance
--
Sandalwood, Tobacco, Leather
Fragranced w/ A Blend of Essential and Premium Oils

Smells LIke
--
Caramel sweet pipe tobacco mixed with saddle leather and sandalwood, slight hit of spicy cinnamon.

Details
--
Gloss Black/Matte Black Glaze
Hand Thrown Stoneware
Made in California
Wash out and reuse after burning
--
Coconut & Apricot Wax Blend
Approximate 80 Hour Burn Time
Hand Poured in the U.S.A.
The Monhegan candle is inspired by a trip we took to a small island off the coast of Boothbay, Maine. An hour or so by boat out to sea, Monhegan served as a British fishing camp and trading post in the early 1600s. In this fragrance, deep, masculine and woody notes are accented by hints of caramelized pipe tobacco and leather.