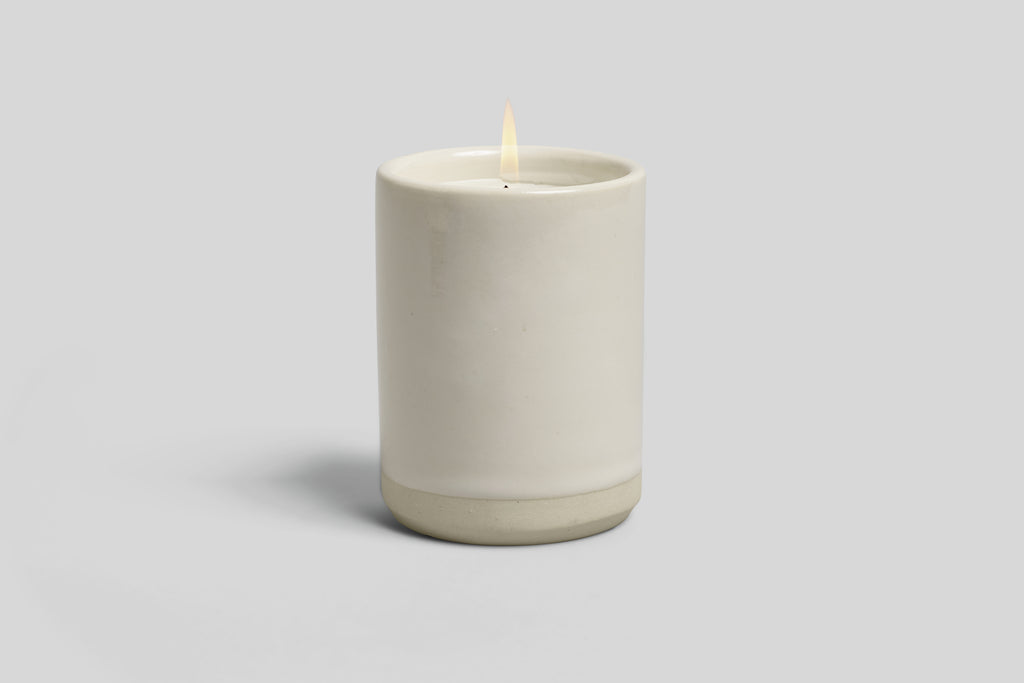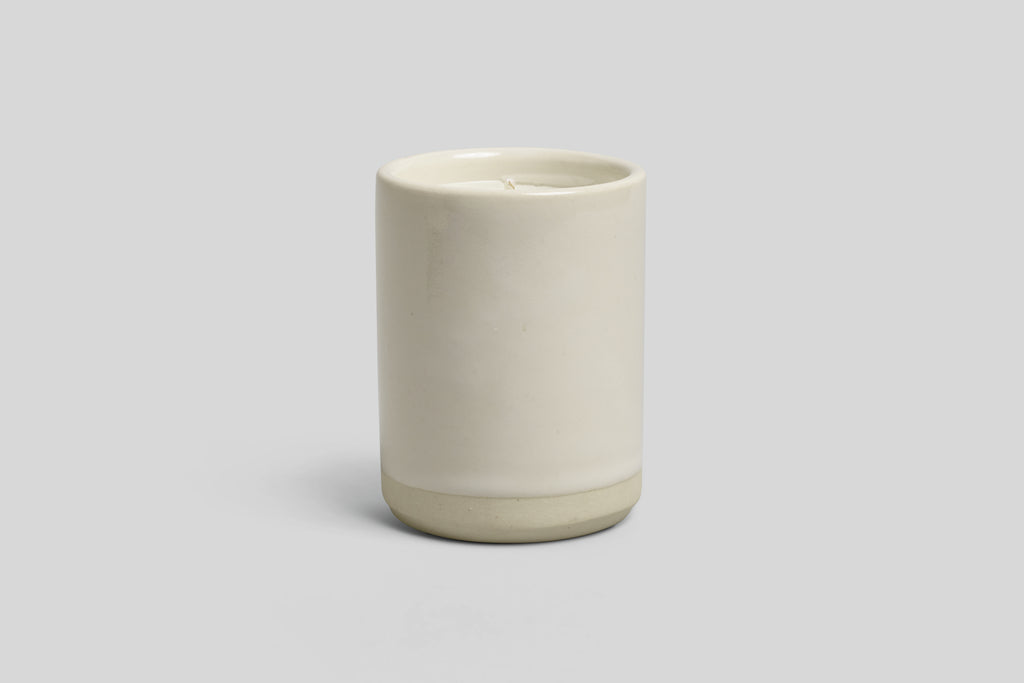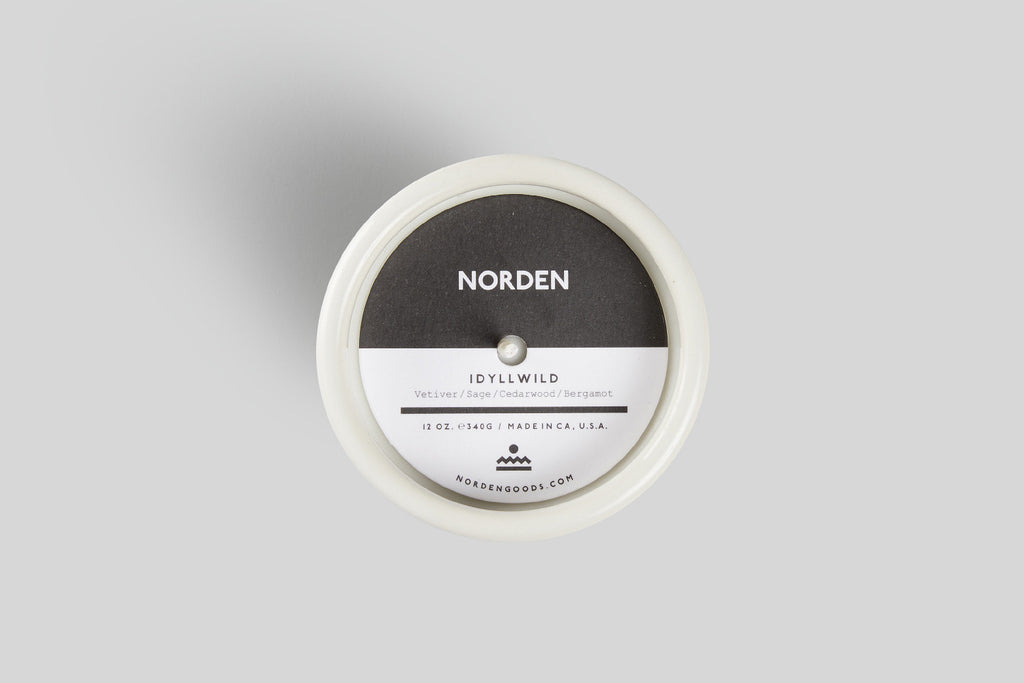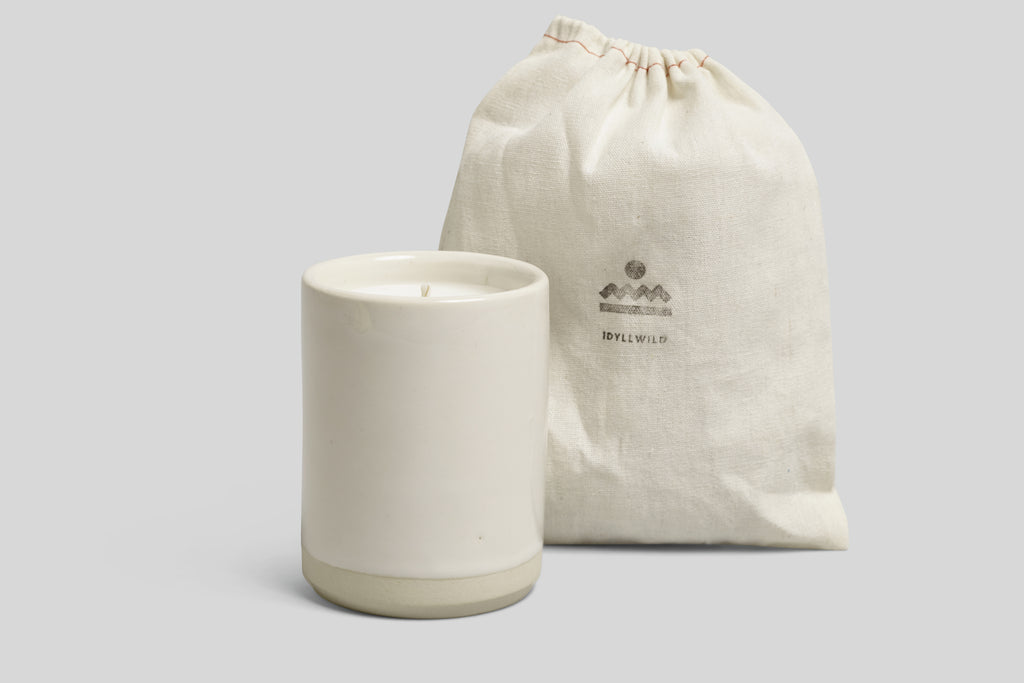 Norden Idyllwild 12 oz. Ceramic Candle
Product Details
Fragrance
--
Cedarwood, Sage, Vetiver, Citrus
Fragranced w/ 100% Essential Oils

Smells Like
--
Dry, earthy, herbal desert sagebrush and cedar forest

Details
--
Gloss White/Bone White Glaze
Hand Thrown Stoneware
Made in California
Wash out and reuse after burning
--
Coconut & Apricot Wax Blend
Approximate 80 Hour Burn Time
Hand Poured in the U.S.A.
Standing tall above the desert valley below is the mighty San Jacinto range. A sandy, harsh landscape of rocks, Joshua trees and sagebrush leads up to the base of the mountains. At the top, grassy fields give way to pine and cedar forests. This area holds a really special place in our hearts, and we're glad to share this fragrance with everyone. Dry, woody notes of Texas cedarwood mix with herbal sage, earthy vetiver, and a bright citrus finish.