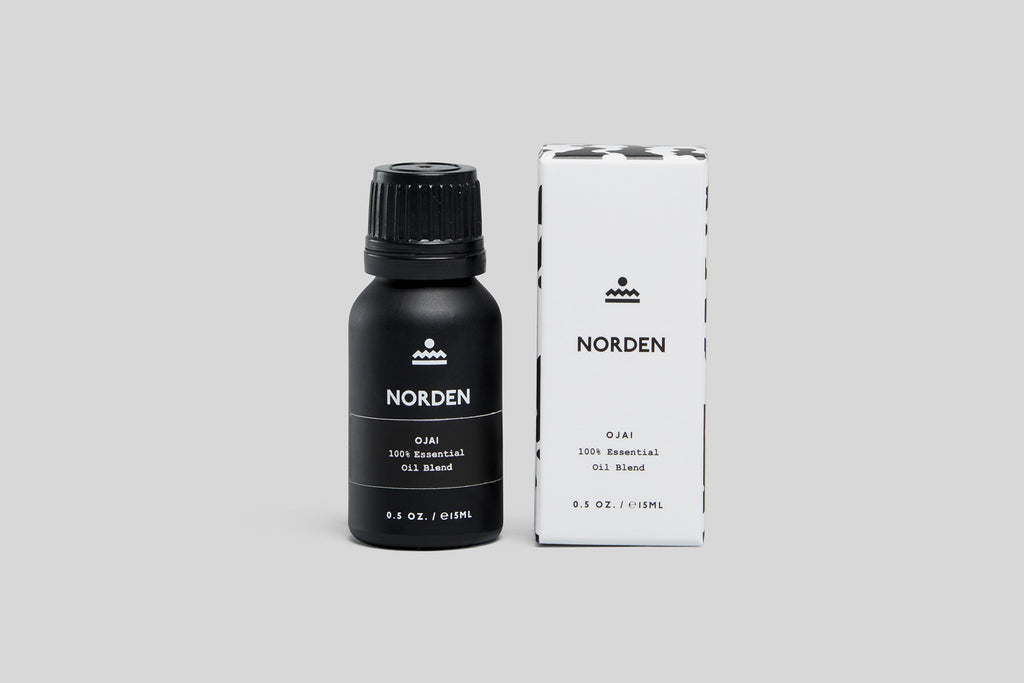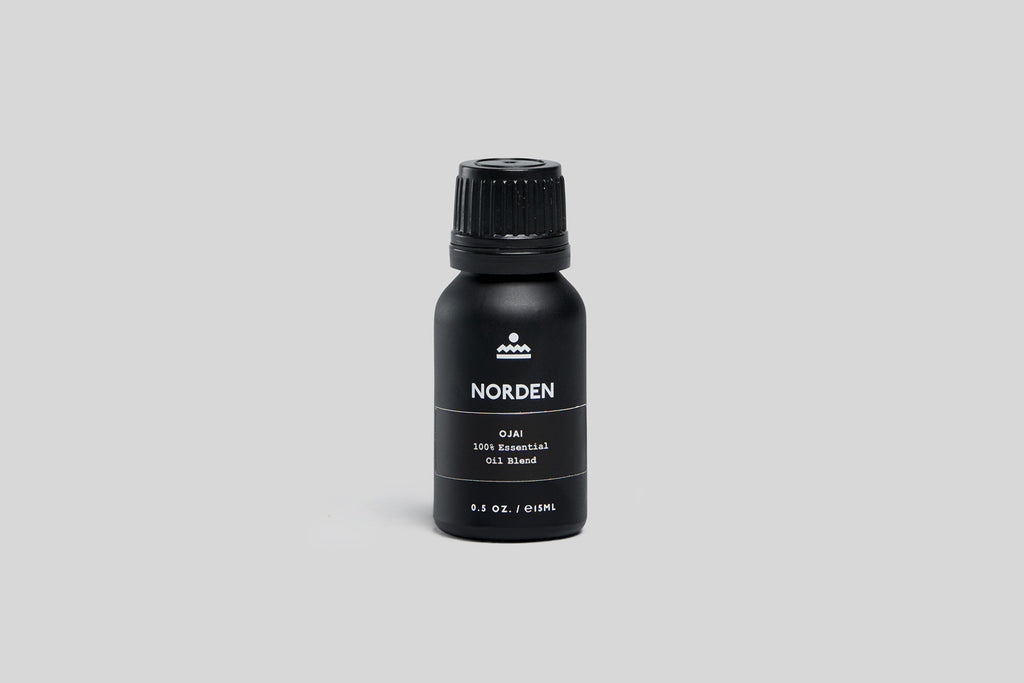 Norden Ojai Essential Oil Blend
Product Details
Oil Blend
--
Frankincense, Cypress, Patchouli, Palo Santo

Details
--
0.5 oz. / 15 mL
100% Natural Essential Oil Blend
Custom Blended And Packaged in the U.S.A.

Inspired by our olfactory memories of time spent in Ojai, this fragrance is a mix of balsamic frankincense, earthy patchouli, and the resinous citrus scent of burning palo santo.
To use, put a few drops in your diffuser or blend with a carrier oil. Enjoy.