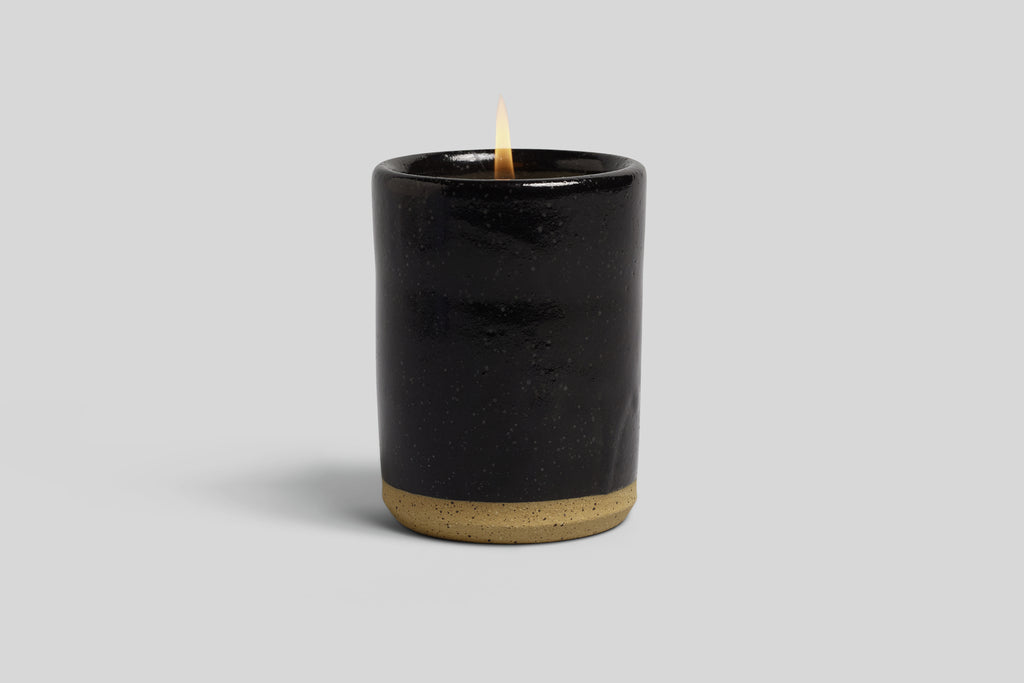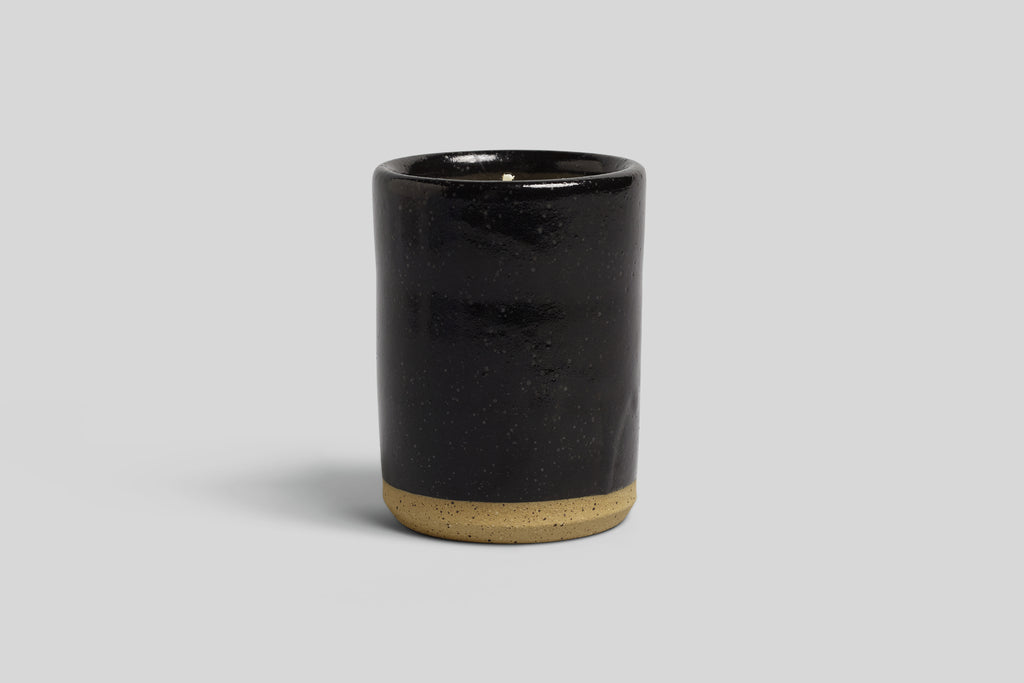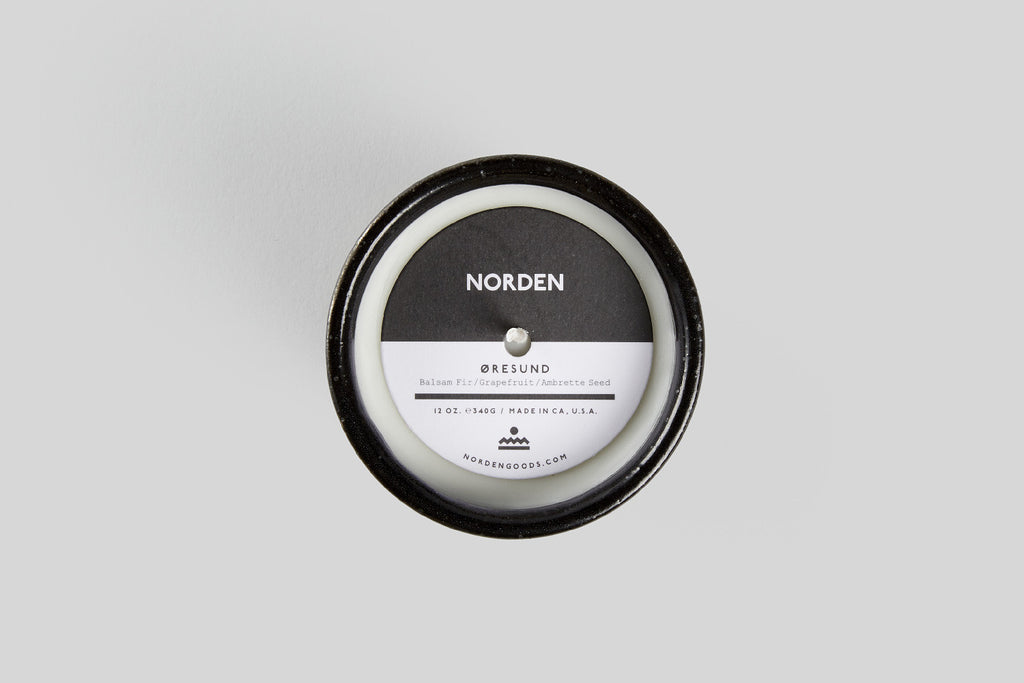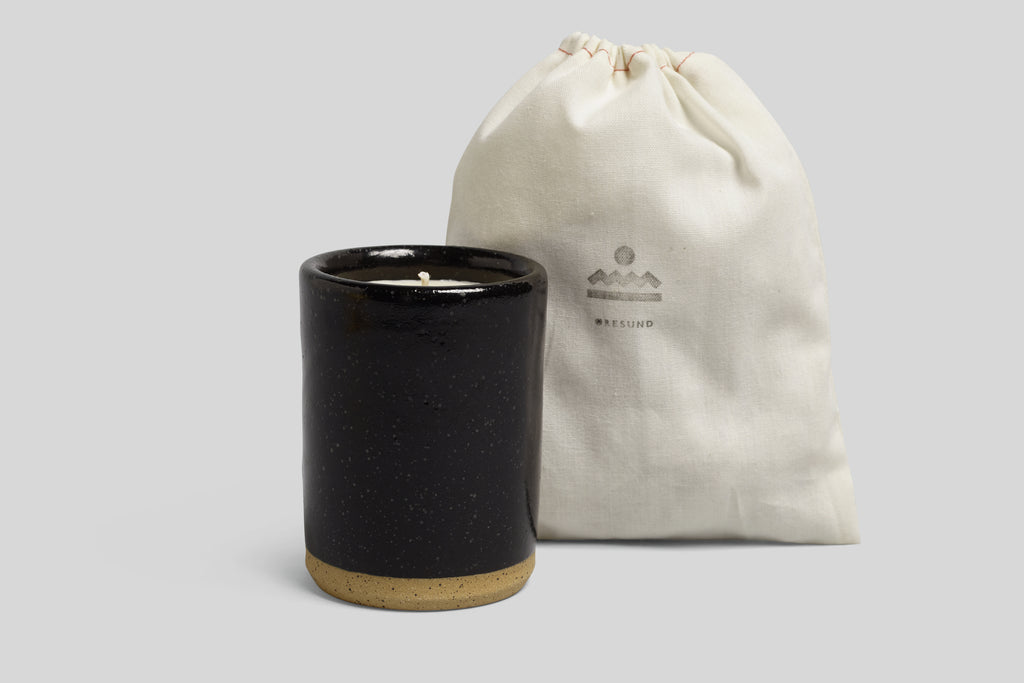 Norden Oresund 12 oz. Ceramic Candle
Product Details
Fragrance
--
Balsam Fir, Grapefruit, Ambrette Seed
Fragranced w/ 100% Essential Oils

Smells Like
--
Crackling wood fire, pine needles, bright piny citrus.

Details
--
Black Speckle Glaze
Hand Thrown Stoneware
Made in California
Wash out and reuse after burning
--
Coconut & Apricot Wax Blend
Approximate 80 Hour Burn Time
Hand Poured in the U.S.A.
Sorry! We will have more in stock soon!
Øresund is the strait between Denmark and Sweden. Inspired by a trip to Copenhagen, the cold north, and the long, dark Scandinavian Winter season, this fragrance evokes memories of huddling up inside of a cabin to stay warm. The scent is reminiscent of crackling wood, pine needles, and the sweet smell of the forest. Base notes of cedar and balsam fir are accented by light, fresh grapefruit, and the deep, earthy musk of ambrette seed to round everything out.