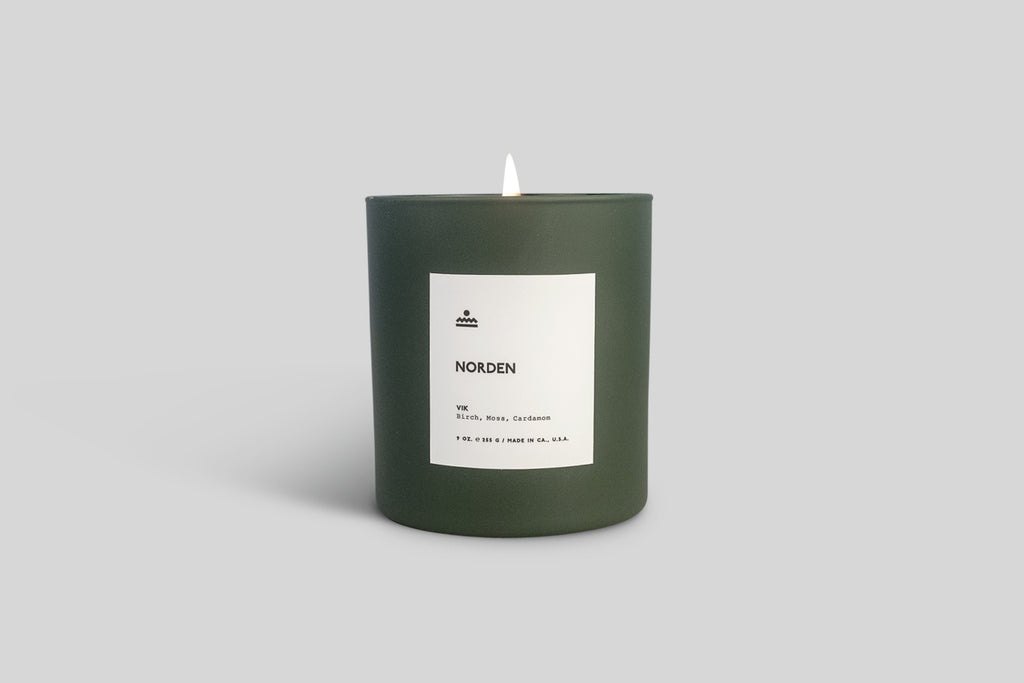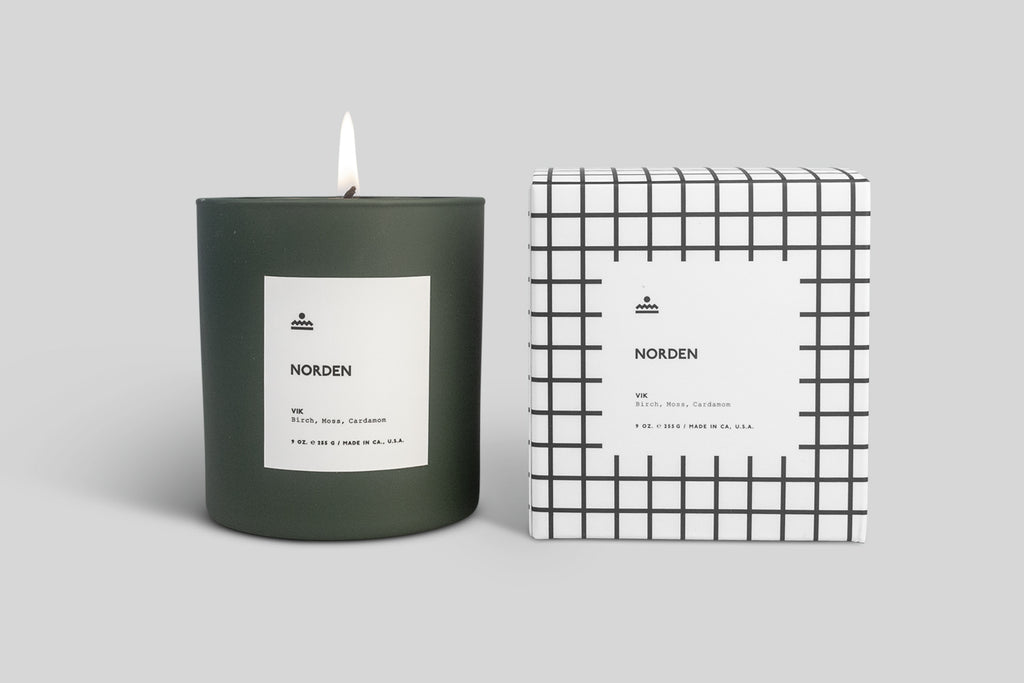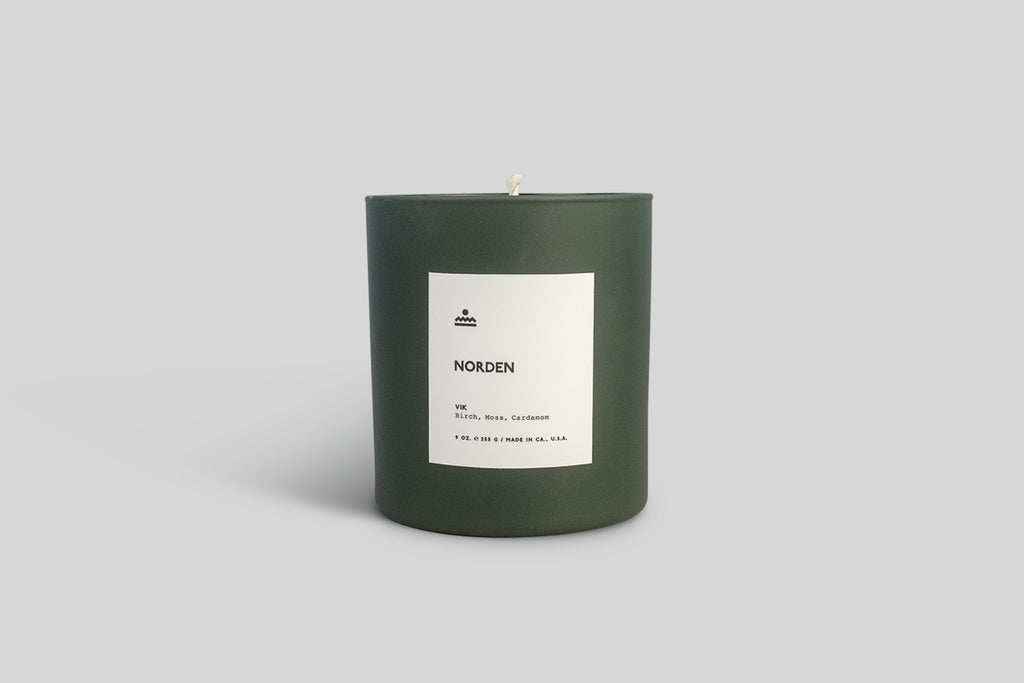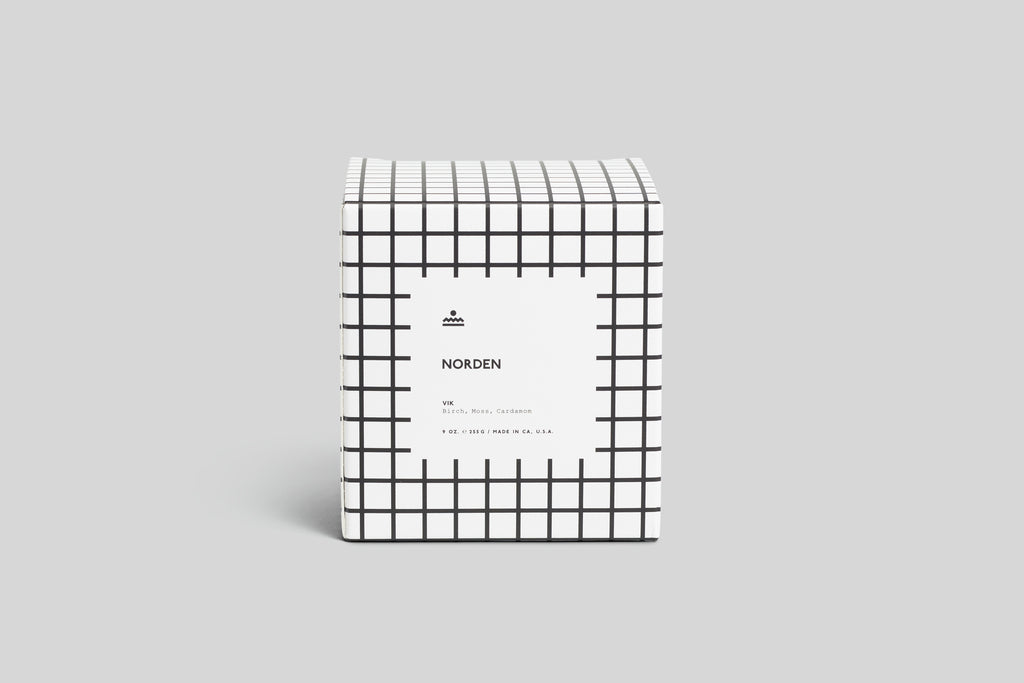 Norden Vik 9 oz. Glass Candle
Product Details
Fragrance
--
White Birch, Oak Moss, Cardamom
Fragranced w/ A Blend of Essential and Premium Oils

Smells LIke
--
Mossy rocks, spicy, cardamom pods, earthy musk

Details
--
Forest Green Glass Container
Glass Made in the U.S.A.
Food And Dishwasher Safe
Wash out and reuse after burning
--
Coconut & Apricot Wax Blend
Approx. 60 Hour Burn Time
Hand Poured in the U.S.A.
The Vik fragrance is inspired by the cold north. In 2017, we took a trip to Iceland that would change us forever. The vast Icelandic landscape captivated our hearts and minds with its mossy fields, epic waterfalls, glaciers, and black sand beaches. Vik is a spicy, masculine, warm fragrance with scent notes of birch, oak moss, cardamom, and musk.