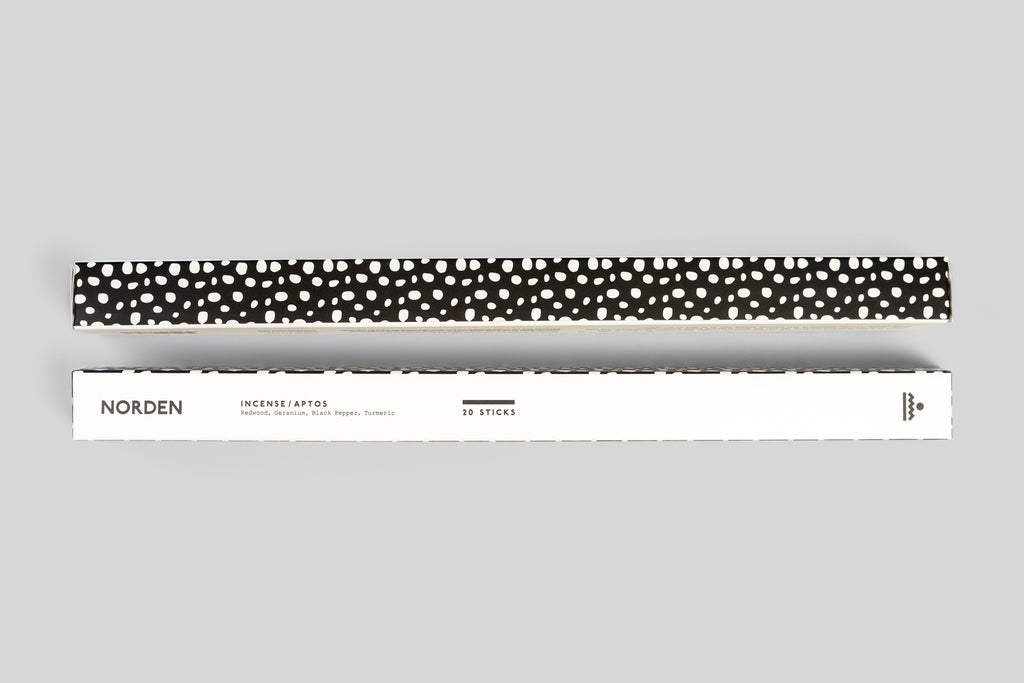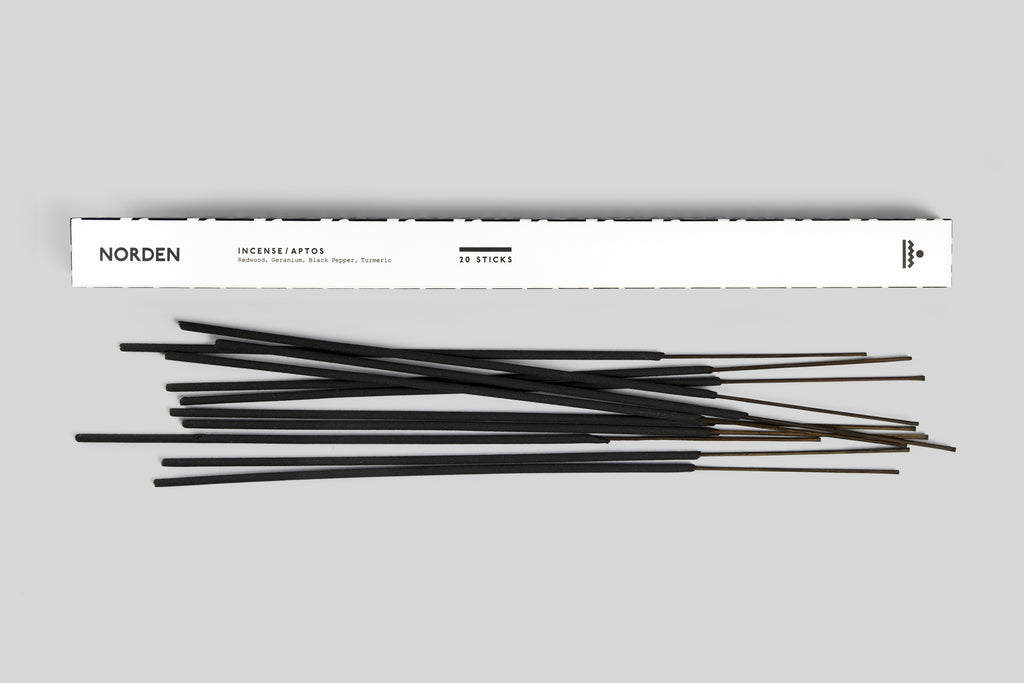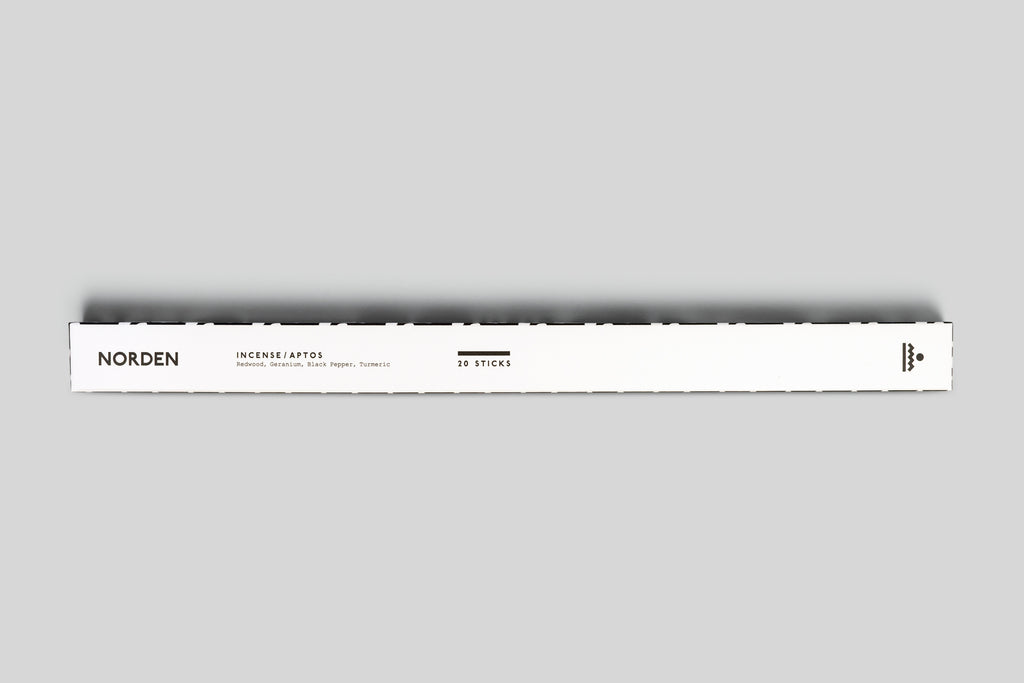 Product Details
Fragrance
--
Redwood, Geranium, Black Pepper, Turmeric

Smells Like
--
Warm, woody, spicy, very slightly floral.

Details
--
20 Sticks
Made With All Natural Essential Oils
Approximate 45 Minute Burn Time Per Stick
Handmade and Packed in the U.S.A.
Aptos is a seaside community just outside of Santa Cruz, CA. Perched atop Monterey Bay, Aptos is home to the Forest of Nisene Marks with its giant redwoods and Douglas fir trees, and a stretch of coastline where forest cliffs drop off dramatically to the sea. Our Aptos fragrance blends forest, seaside flora, and warm spices together to evoke memories of this maritime enclave that is so dear to our hearts.