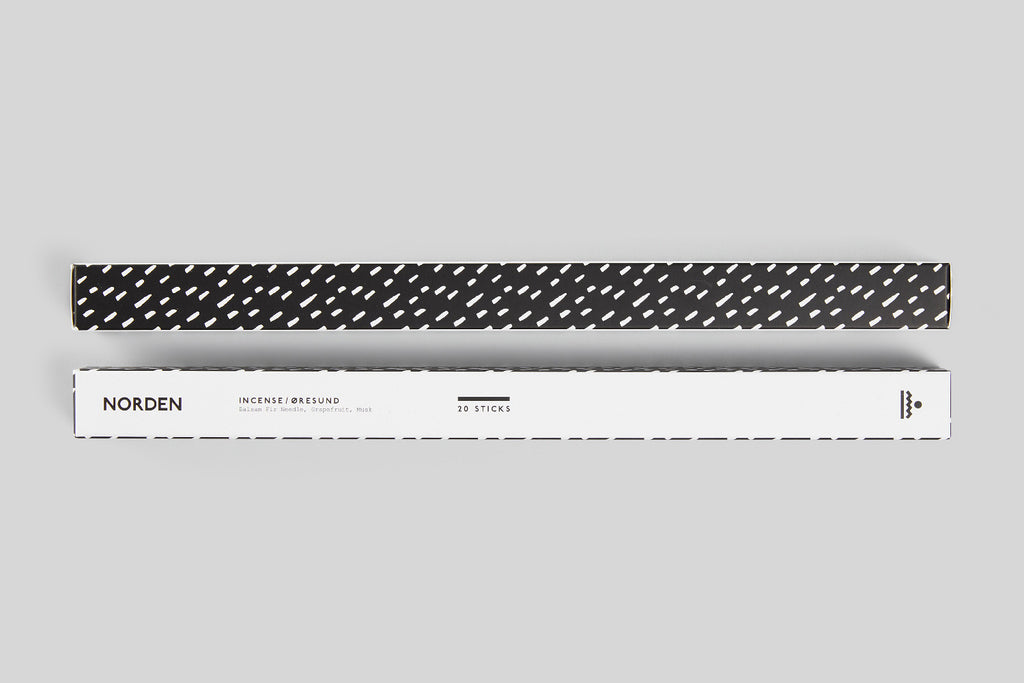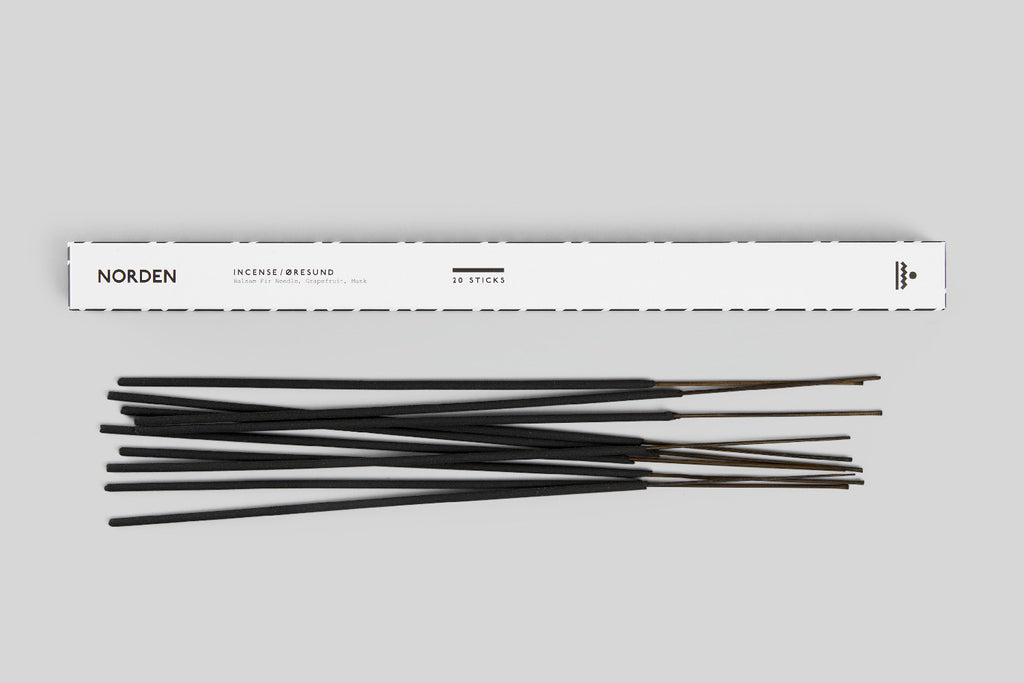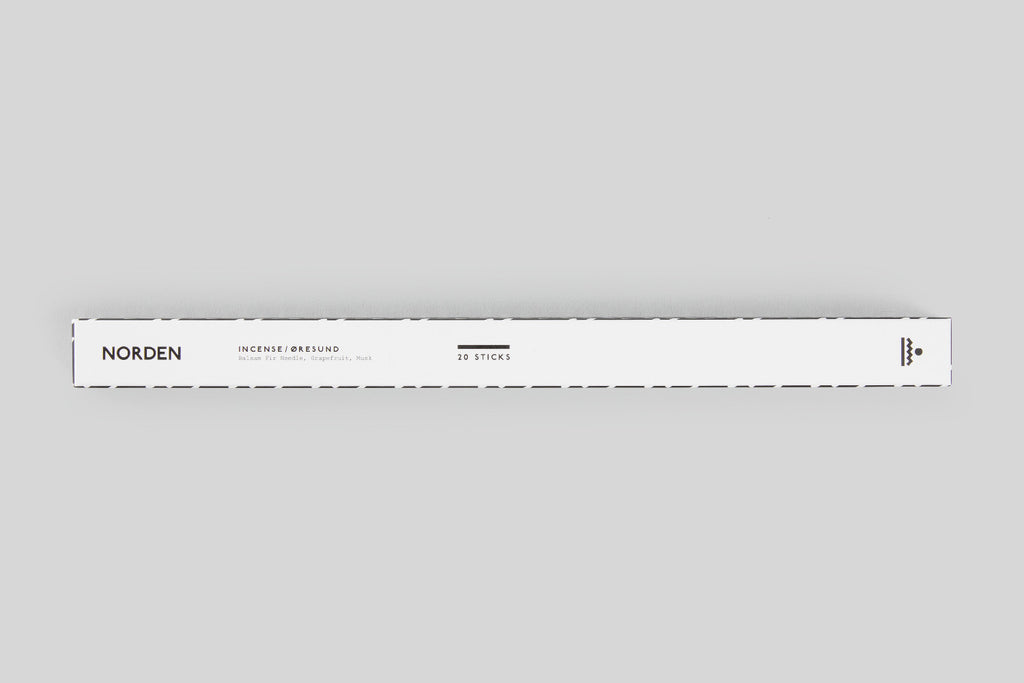 Product Details
Fragrance
--
Balsam Fir, Grapefruit, Musk

Smells LIke
--
Crackling wood fire, pine needles, bright piny citrus.

Details
--
20 Sticks
Made With All Natural Essential Oils
Approximate 45 Minute Burn Time Per Stick
Handmade and Packed in the U.S.A.
Øresund is the strait between Denmark and Sweden. Inspired by a trip to Copenhagen, the cold north, and the long, dark Scandinavian Winter season, this fragrance evokes memories of huddling up inside a cabin to stay warm. The fragrance is reminiscent of crackling, pine needles, and smoke billowing out of a chimney. Base notes of cedar and balsam fir are accented by light, fresh grapefruit, and a deep musk to round everything out.