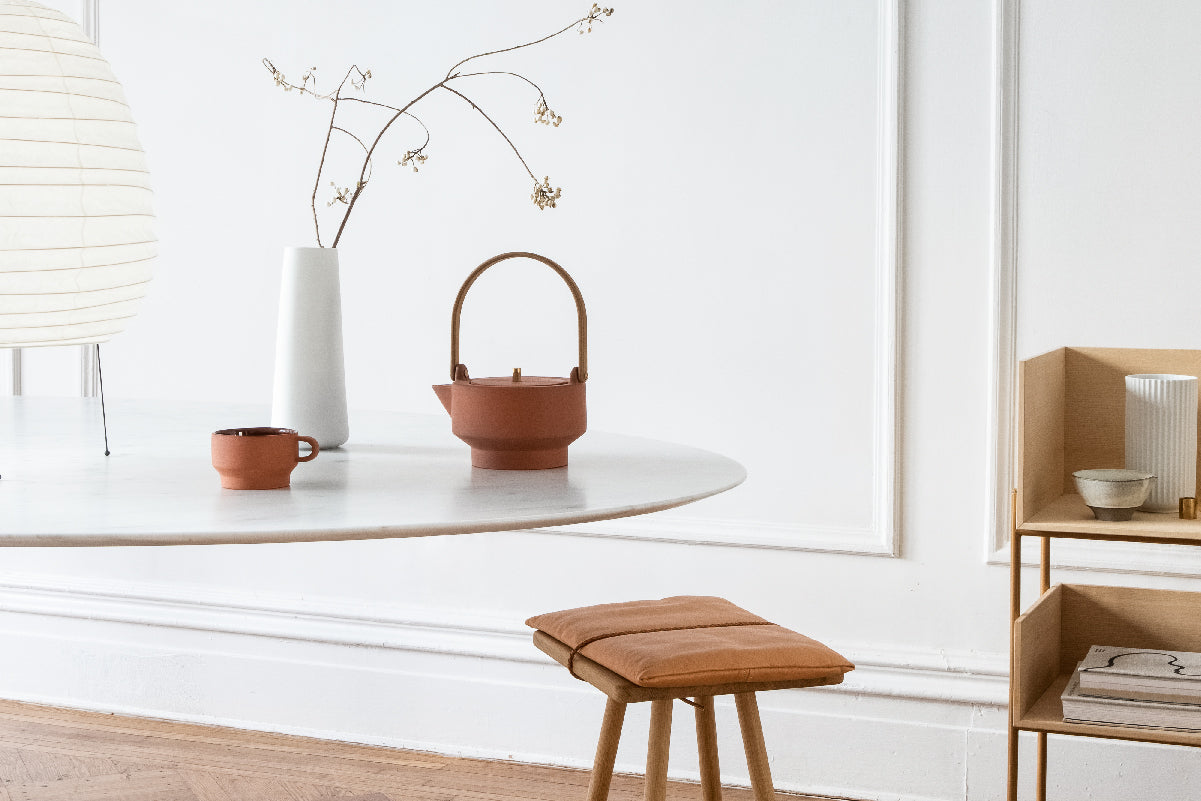 CAMILLA VEST OF OBJECTS
Through our work with Skagerak, we've had the opportunity to partner with Camilla Vest — the founder of New York-based Objects. A Scandinavian furniture agency, Objects connects customers with a curated collection of home goods brands, including Skagerak. We deeply admire Camilla's eye for finely crafted pieces and the visual storytelling her team achieves. The Objects showroom in New York, and in Copenhagen, is beautiful — and is a haven of Scandinavian design that brings together an incredible collection of modern and traditional brands in one space. We recently connected with Camilla to chat about Objects, what is inspiring her and her favorite spots in Copenhagen. Enjoy! 
What inspired you to begin Objects NYC?

The idea of working with danish design has always been very appealing to me and having lived in the US for so many years, the prospect of finally being able to facilitate brands and designs that I love and that I'm so familiar with to a completely new audience was really exciting for me because the culture here is so different in regards to how people use their homes and thereby also how they decorate it and the criteria they have for the furniture they put in it.

What do you see as hallmarks of Scandinavian design?

Simplicity, minimalism and functionality. And the importance in embracing open spaces and natural light when decorating your home - less is always more.

What aspect of running Objects NYC do you find the most inspiring or exciting?

I think it's the versatility in how we operate and the freedom we have to work on so many different levels. Forming long lasting relationships with partners who understand our brands and being a part of their journey in educating their consumers is really exciting. The idea of being able to spread a little bit of "Scandinavian living" into the North American home has always been very inspiring to me and through Objects we are able to facilitate and curate our brands in ways that are creative and meaningful to North American consumers.


What are some of your favorite pieces, in your own home?

I would say my PK 22 wicker chairs by Poul Kjærholm - they were my first design purchase when I was 18 and they are still my favorites today. With their minimal and timeless appeal, they are beautiful in any setting and I really love the way they fit into our 1899 Brooklyn townhouse.
Also, I've been very into ceramic sculptures for a while now, and I'm currently obsessed with my sculpture from up and coming danish artist Josefine Winding - you should keep an eye out for her work!

We love Denmark, where you're originally from. What are some of your favorite places in Copenhagen to recommend to visitors?

For breakfast I would visit Atelier September, have lunch at Apollo (both in the center of Copenhagen) and then for dinner I would head to Østerbro to Gro - a rooftop farm to table restaurant that is open all year round.
For design inspiration and shopping, I would highly recommend the ceramics store YONOBI, Studio Vidadukt and as well as Skagerak's showroom set in a beautiful old post office building from 1906.

The architectural contrasts in Nyhavn are amazing - the combination of old townhouses dating back to the 1600's and modern buildings such as the Opera house and the Royal Public library right on the canals is very unique. Although slightly touristy, a canal tour is actually a lot of fun, otherwise a bike ride across the bridges connecting the canals is also a great way to spend an afternoon.

I also love visiting the Design Museum Danmark in Copenhagen and if you are up for a day trip 30 minutes outside the city, Louisiana Museum of Modern Art is really worth a visit.