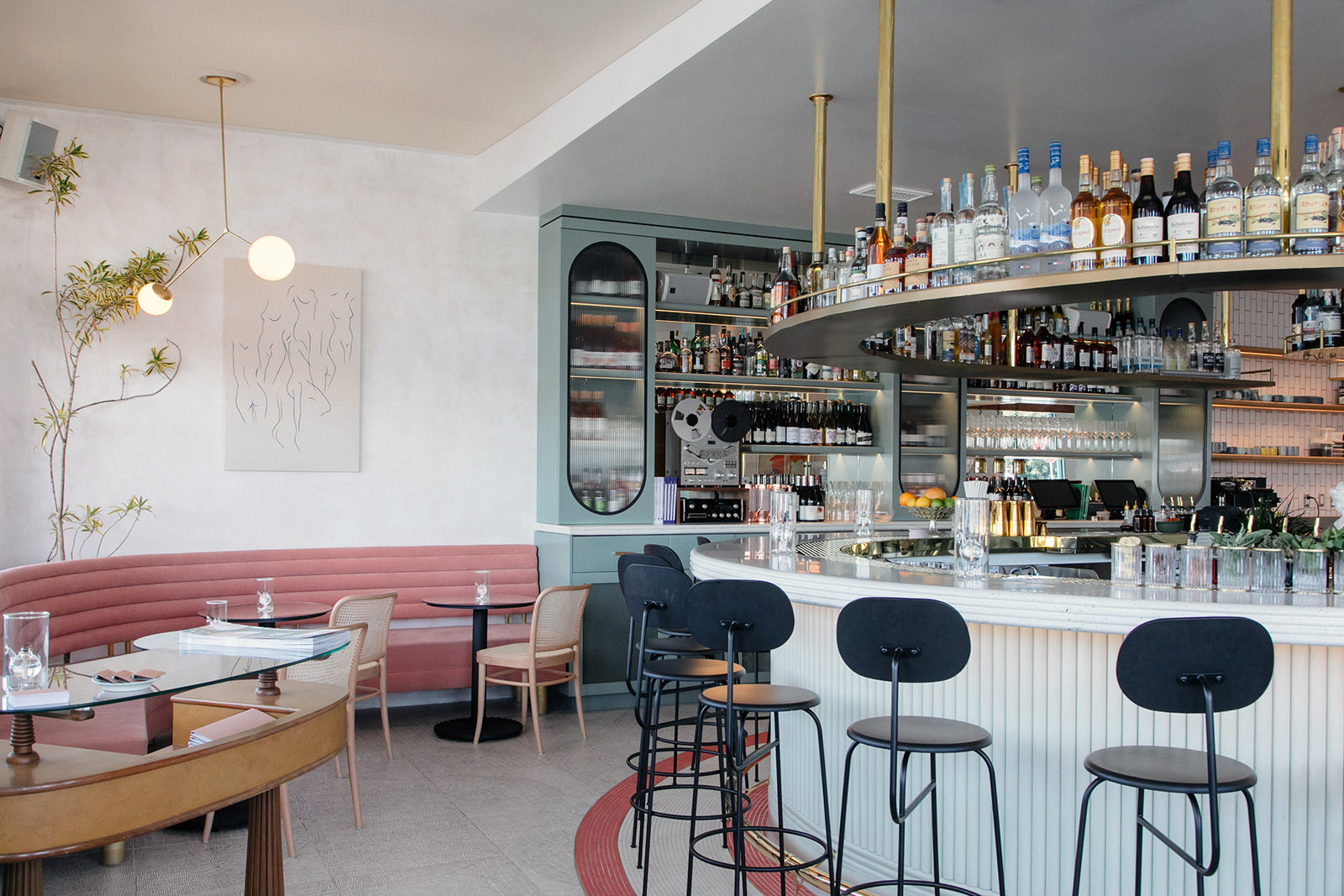 Norden for Jeune et Jolie
Located just around the corner from our Carlsbad, CA warehouse, Jeune et Jolie is a now-beloved modern French restaurant —  dreamt up by the team that brought you Campfire (just up the street). We were excited to work alongside the interior designers at Bells & Whistles to provide the branding for this incredible addition to the San Diego dining scene. From the logos we designed to menus to the custom wallpaper in both toilettes, it's been a dream to be a part of the process and see restaurateur John Resnick and chef Andrew Bachelier's vision come to life.
Inspired by the owners' children (in both name and design), Jeune et Jolie has a youthful and bright interior and features artwork from some of our favorite emerging artists, including Laura Berger and Benjamin Ewing. Norden was tasked with creating the visual identity for the restaurant including logos, signage, menus, wall art, all the way down to the matchbooks and coasters.
Jeune et Jolie's menu pulls global inspiration from traditional French cuisine, but also from regions impacted by French colonization (such as the Caribbean, Vietnam and Africa). Open daily for dinner at 5 p.m., and our team is a big fan of the brunch served on Saturdays and Sundays from 10 a.m. to 2 p.m.
Visit www.jeune-jolie.com for more info!