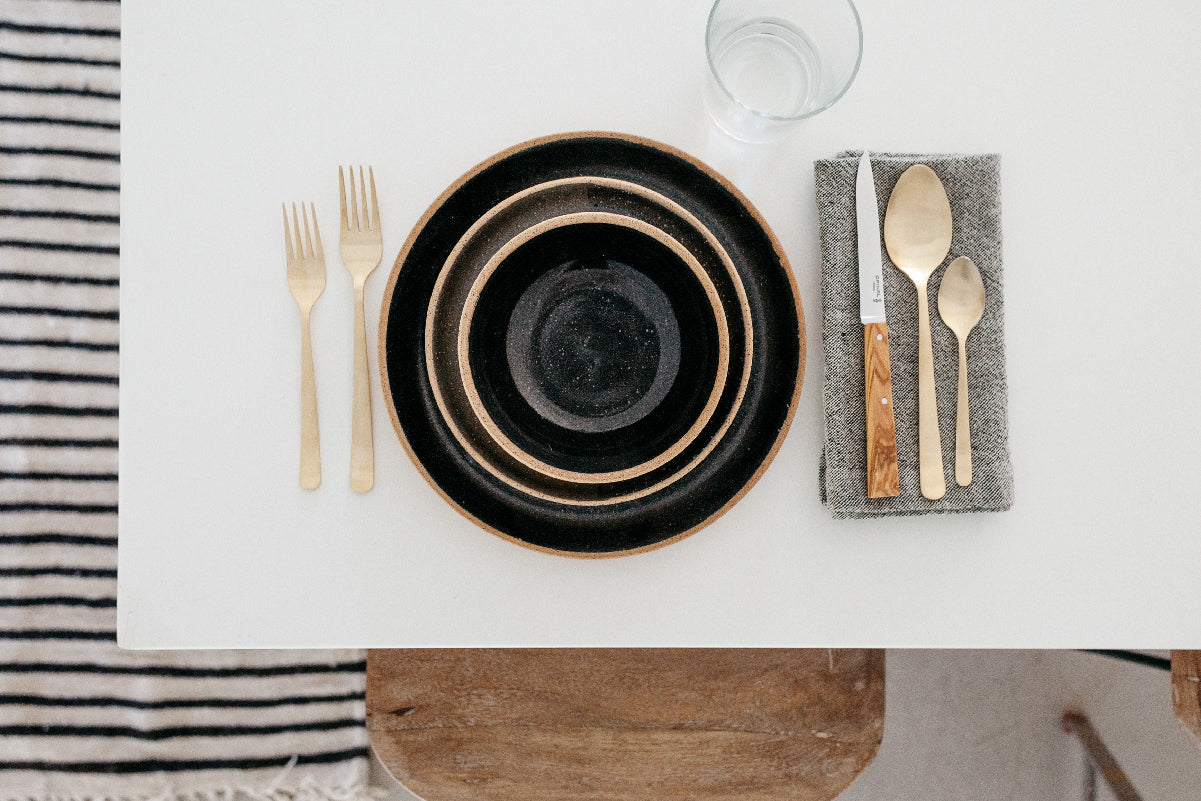 OUR STAY-AT-HOME STAPLES
As we're all encouraged to stay home, to keep others safe, we've been thinking of ways to make your time at home nicer...and yummier. We've compiled a few of our favorite ways to use our ceramics + pantry items from Goods by Norden. Plus, we're excited to announce new price points for our handmade plates and bowls - to serve all your favorite meals on. Scroll down for recipes and inspiration from some rad chefs and creatives - and shop dishware here.
START YOUR DAY
Cardamom and Honey Turkish Coffee - from Anna Jones (@we_are_food)
We love the recipes created by Anna Jones, and this warming beverage brings together some of our favorite flavors. We recommend using Activist Manuka's Culinary Honey and pouring into one of your repurposed Norden vessels. 
TAKE A BREAK
Paola Santoscoy's Sesame Kale Salad - from Julia Sherman (@saladforpresident)
We love Julia Sherman's book Salad for President, and the peek it provides into creatives' lives and kitchens. This Kale Salad by Mexico City artist Paolo Santoscoy is the perfect late summer lunch. We recommend using Pineapple Collaborative's California Olive Oil and serving on our handmade ceramic dishware.
TREAT YOURSELF
Black Sesame Ice Cream - from Karen Mordechai (@sundaysuppers + @shop_ila)
Karen Mordechai, and her book series ' Simple Fare,' is a constant source of inspiration. We love her use of unexpected flavors and spices - like in this recipe featuring ILA's Black Sesame, available on our site. We recommend serving in one of our handthrown bowls and pairing it with chocolate from our friends at MAST.