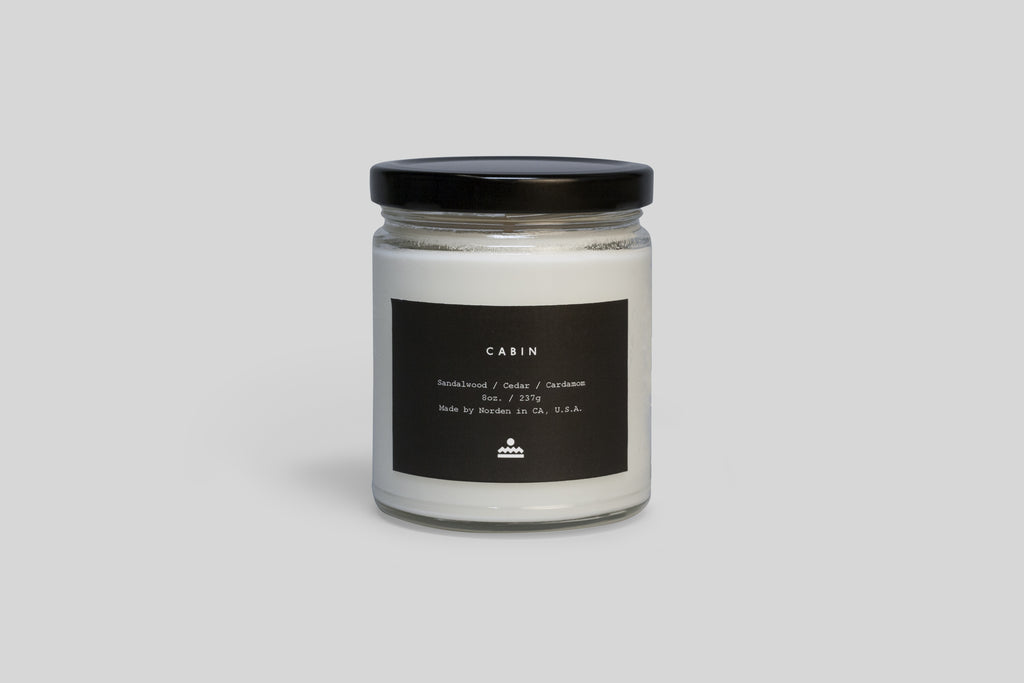 Norden Cabin 8 oz. Jar Candle
Product Details
Fragrance
--
Sandalwood, Cedar, Cardamom
Fragranced w/ 100% Natural Essential Oils

Smells Like
--
A night in a winter cabin. Light woods, warm, spicy cardamom.

Details
--
Glass Jar w/Metal Lid
Made in the U.S.A.
Wash out and reuse after burning
--
Coconut & Apricot Wax Blend
Approximate 40 Hour Burn Time
Hand Poured in the U.S.A.
Our jar candles are designed with a simple purpose in mind: provide a well designed, high quality, naturally fragranced candle at an affordable price. To start this series, we produced a trio of fragrances with notes ranging from woody and spicy to bright and citrusy. Plus, no need for unnecessary packaging. No box and no dust cover means less waste for landfills. After the candle burns out, reuse the jar as a planter, bathroom storage container, or think of your own use to give the container a second life. If you don't want to reuse the jar, please be responsible and recycle it.