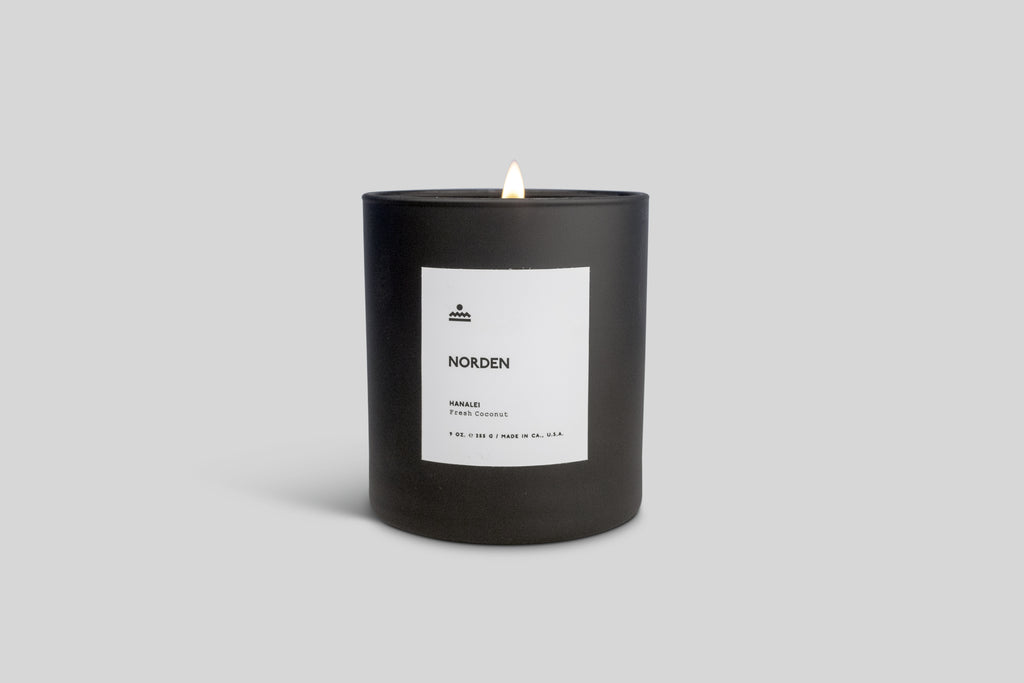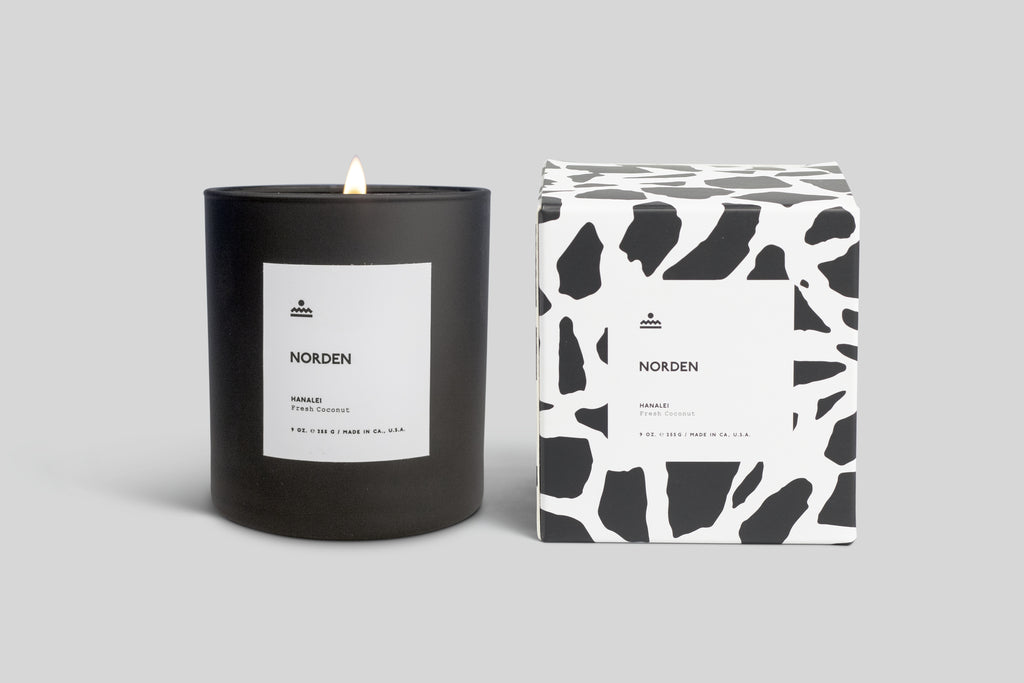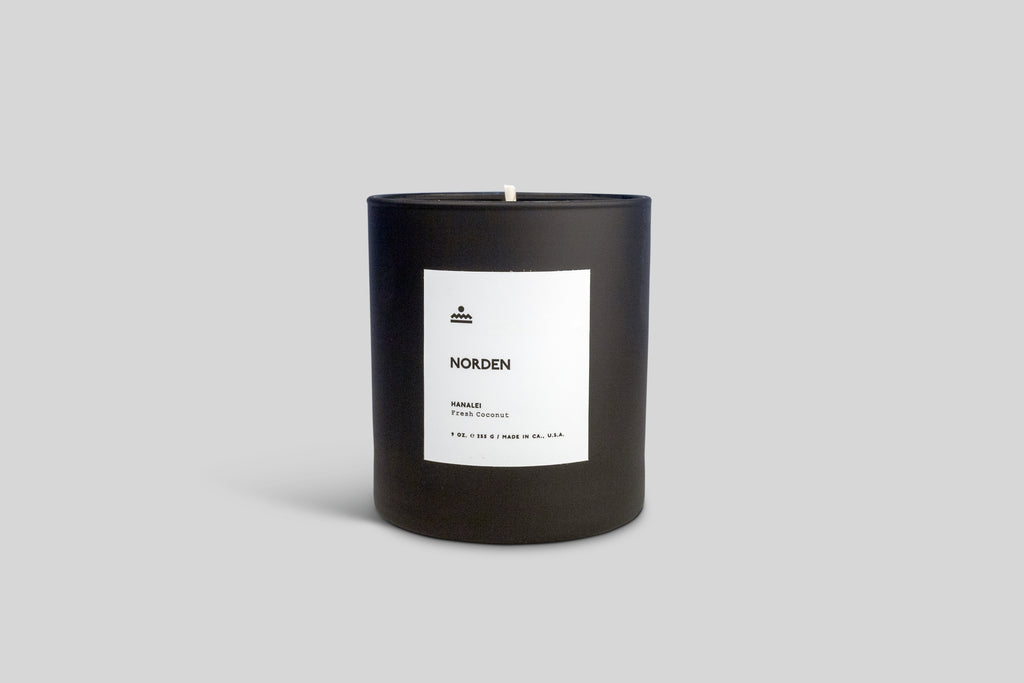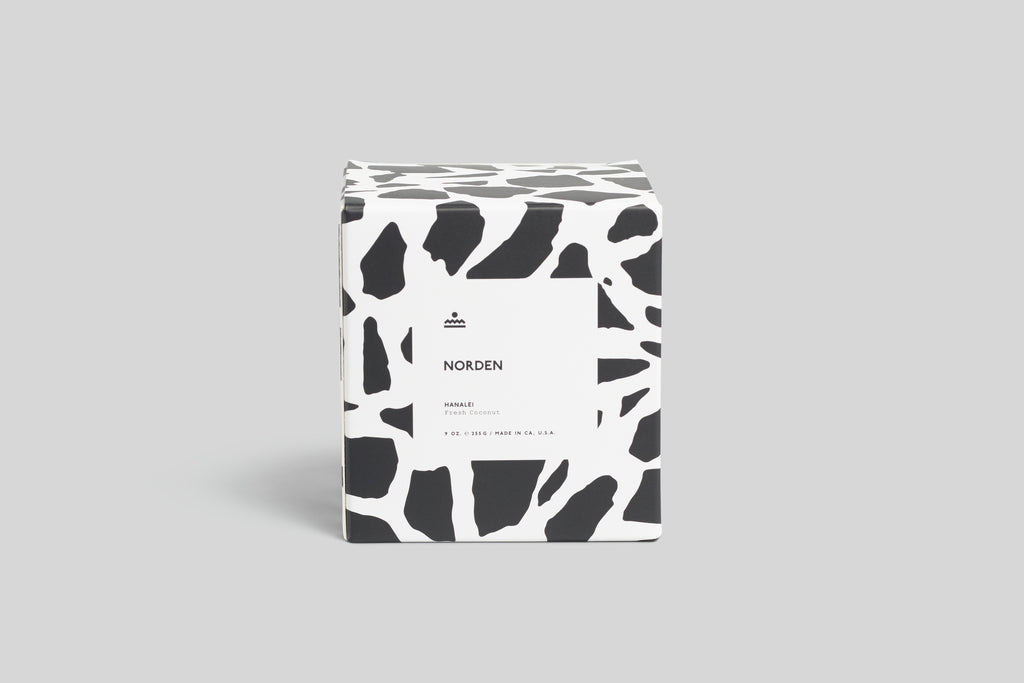 Norden Hanalei 9 oz. Glass Candle
Product Details
Fragrance
--
Coconut, Japanese Peppermint
Fragranced w/ A Blend of Essential and Premium Oils

Smells Like
--
Tropical getaways, surf wax, sunscreen

Details
--
Black Glass Container
Made in the U.S.A.
Food And Dishwasher Safe
Wash out and reuse after burning
--
Coconut & Apricot Wax Blend
Approx. 60 Hour Burn Time
Hand Poured in the U.S.A.
The North shore of Kauai is one of the most visually stunning places in the world. The Hanalei fragrance is our way of remembering swimming at deserted beaches, steep hikes through tropical forests, the waterfalls, and lazy, rainy days spent in our Hawaiian cabin. We hope this candle helps you remember your favorite days near the sea.