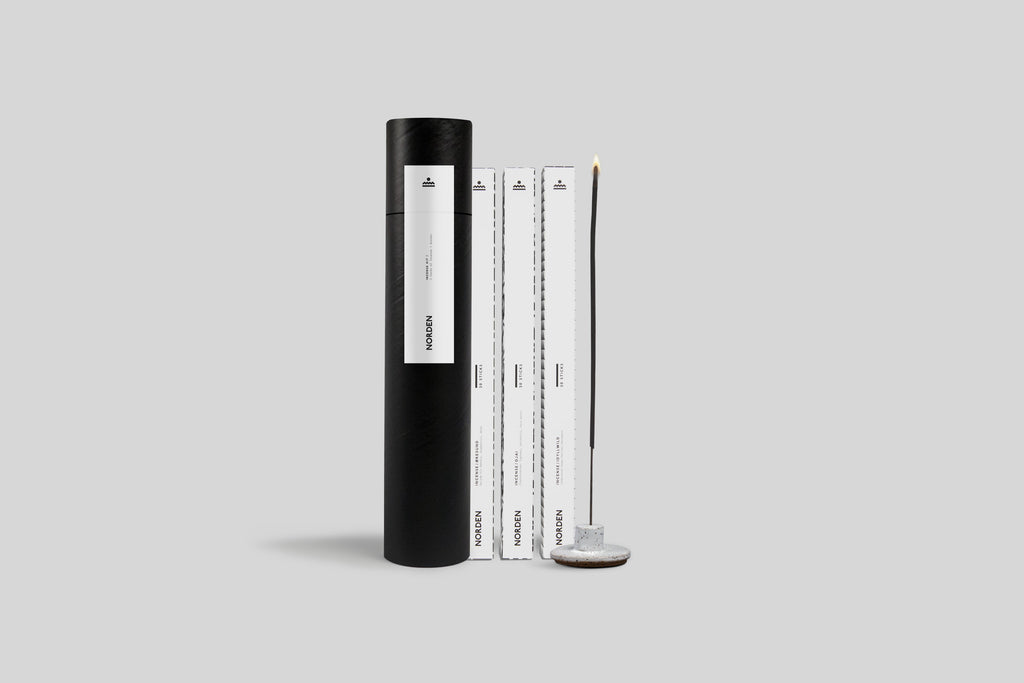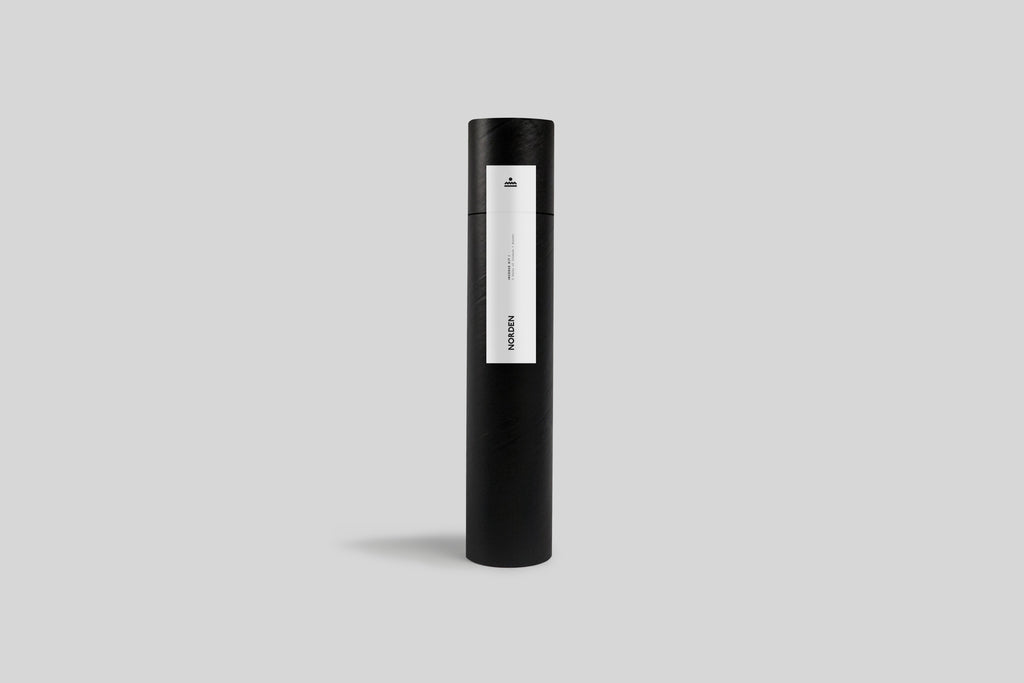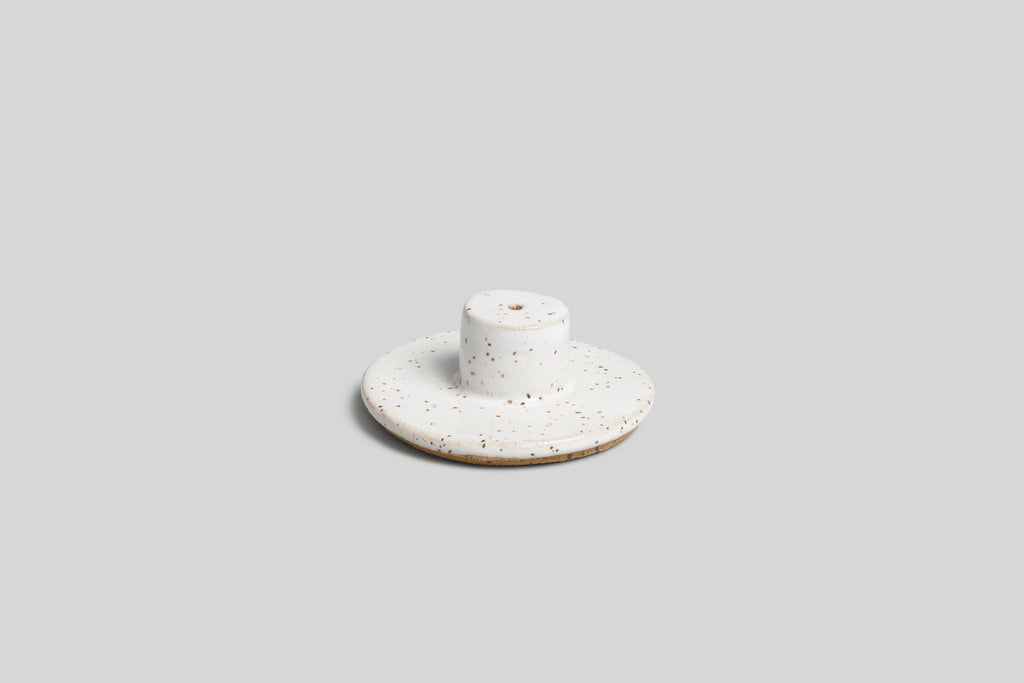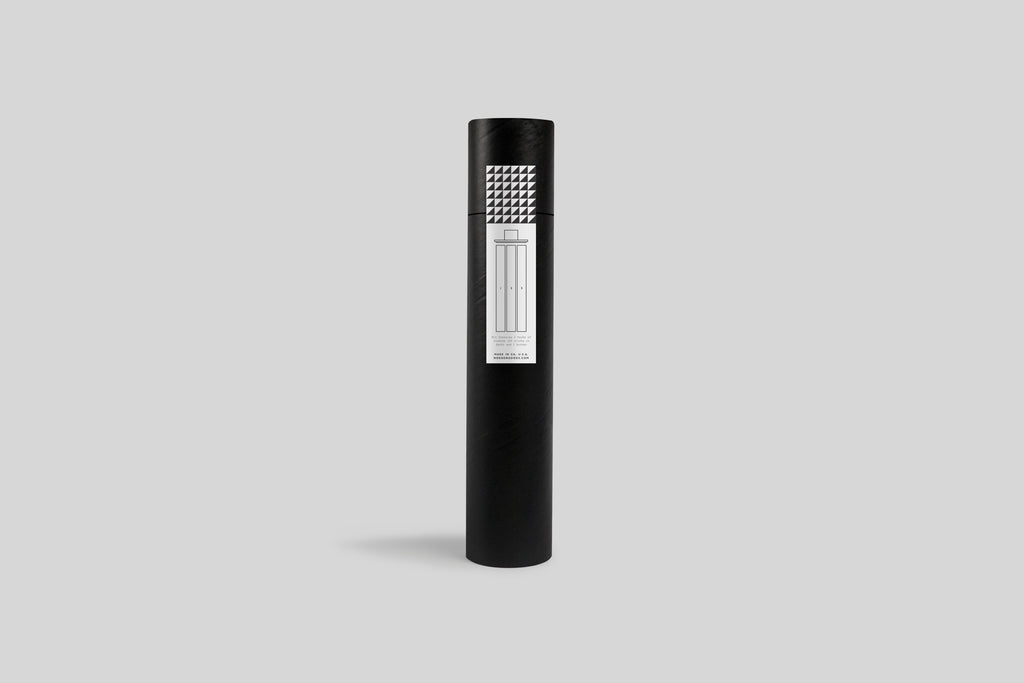 Norden Incense Kit (White Ceramic)
Product Details
Kit Includes 3 Packs of Incense and 1 Ceramic Incense Burner Packaged in A Custom Black Tube.

Ojai Fragrance
--
Frankincense, Cypress, Patchouli, Palo Santo

Idyllwild Fragrance
--
Cedarwood, Sage, Vetiver, Citrus

Øresund Fragrance
--
Balsam Fir, Grapefruit, Musk
Sorry! We will have more in stock soon!
Kit Details
--
3 Packs of Incense / 20 Sticks In Each
Incense Made With All Natural Essential Oils
Approximate 45 Minute Burn Time Per Stick
Custom Ceramic Incense Burner
Handmade and Packed in a Custom Gift Tube
Made in the USA

The Norden incense kit is the best way to sample all three of our fragrances. The kit comes packaged in a custom black tube with three packs of incense and a specially made ceramic incense burner produced for Norden in the USA.