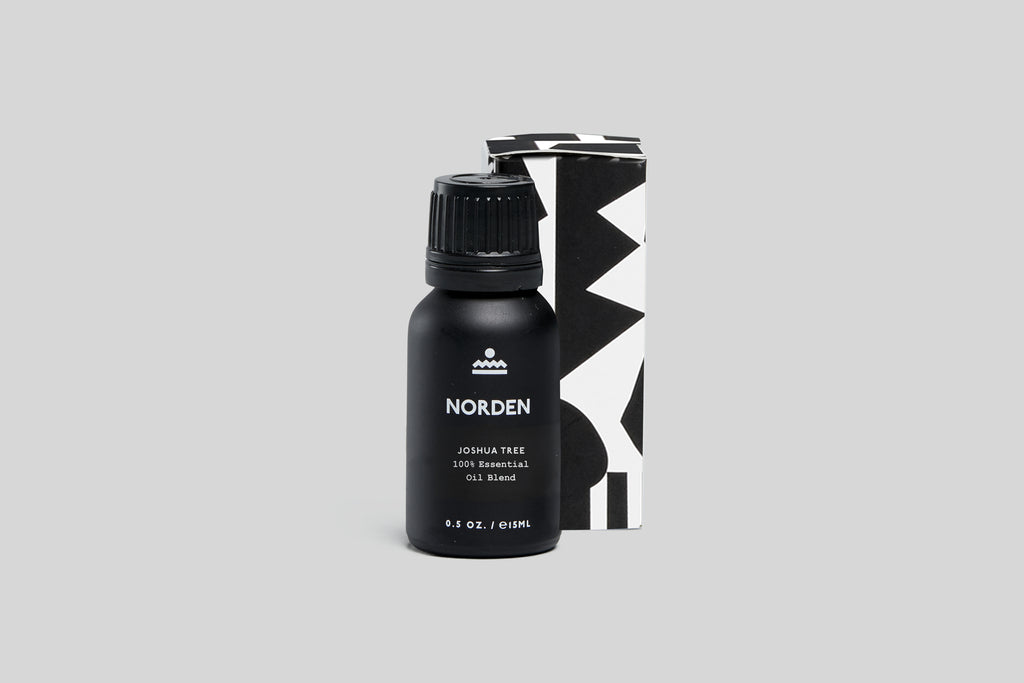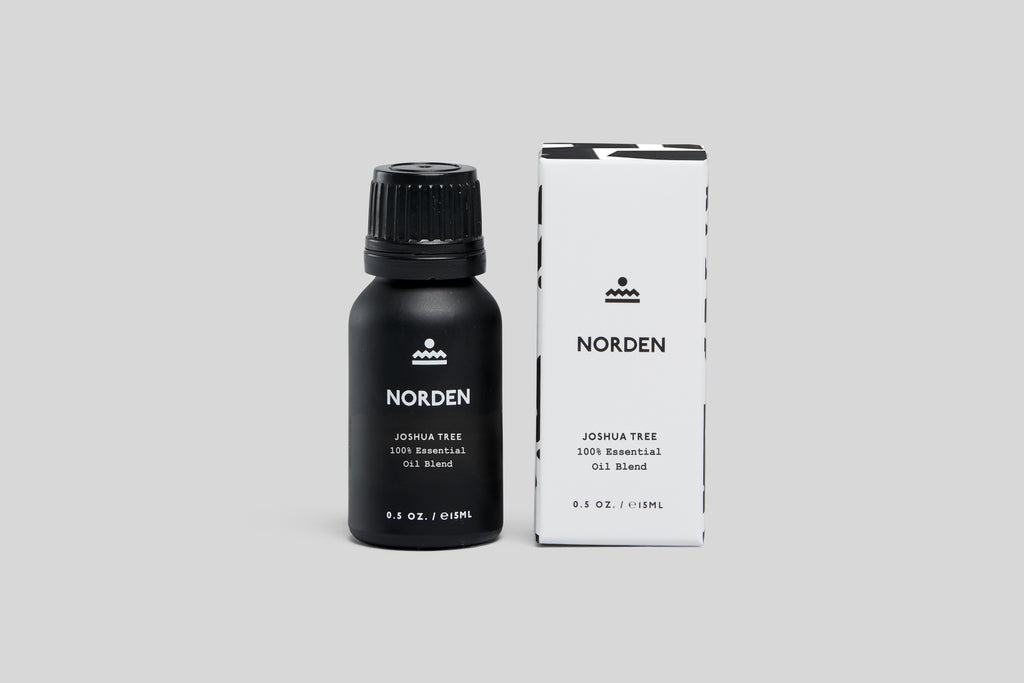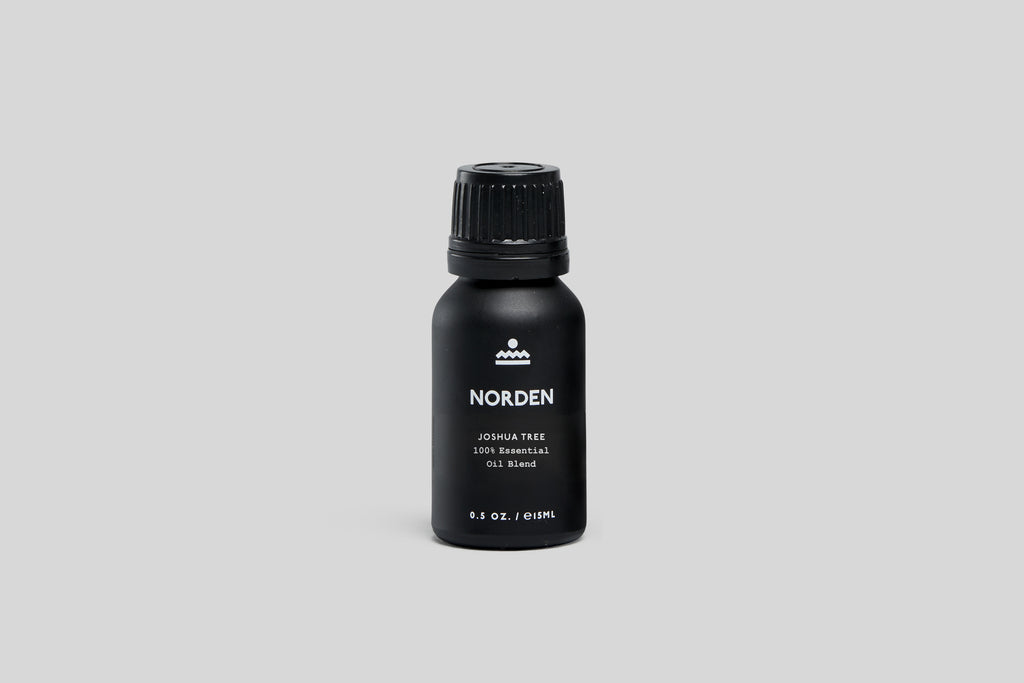 Norden Joshua Tree Essential Oil Blend
Product Details
Oil Blend
--
Hinoki, Juniper, Eucalyptus

Details
--
0.5 oz. / 15 mL
100% Natural Essential Oil Blend
Custom Blended And Packaged in the U.S.A.

The open plains of Joshua Tree, CA are dotted with enormous boulders, cacti, and the strange trees that give the region its name. Joshua Tree has always attracted artists, visionaries, and those who are drawn to the harsh landscape and all of its peculiarities. Our Norden Joshua Tree essential oil blend is a complex mix of dry, woody hinoki, resinous juniper, eucalyptus, and herbal desert plantlife. 
To use, put a few drops in your diffuser or blend with a carrier oil. Enjoy.