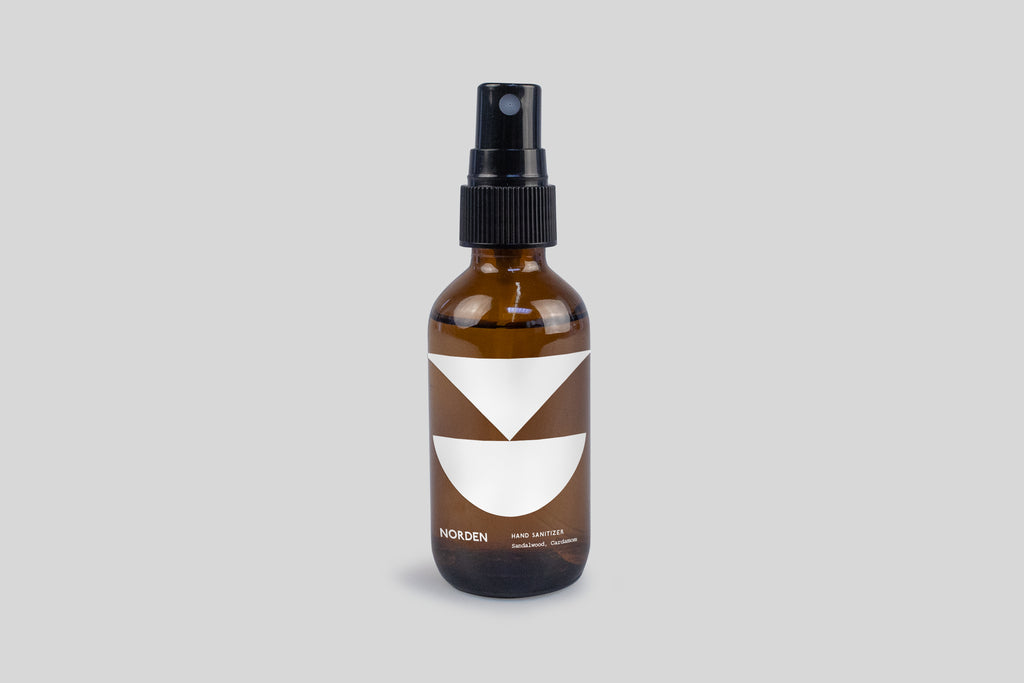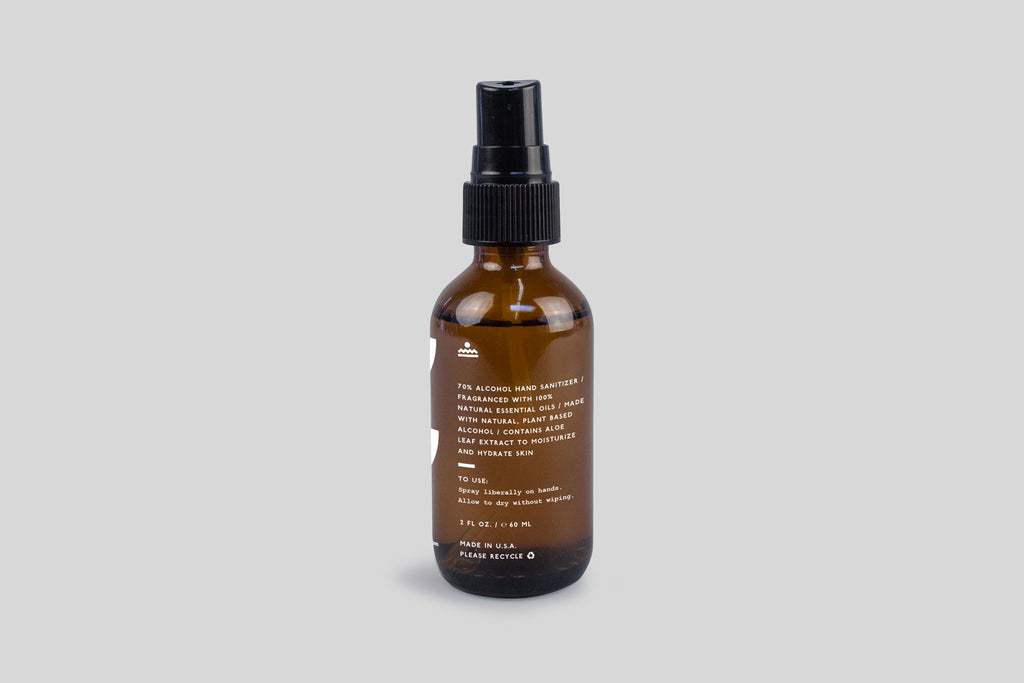 Norden Hand Sanitizer Spray (Sandalwood and Cardamom)
Product Details
70% Alcohol hand sanitizer spray. Fragranced with 100% natural essential oils and made with natural plant derived alcohol. Contains aloe leaf extract to help moisturize and hydrate skin.
Fragrance
--
Sandalwood, Cedar, Cardamom
--
2 oz. / 60 mL
70% Ethyl Alcohol
Fragranced w/ 100% Essential Oils
Glass Bottle w/Spray Cap
Made in the U.S.A.
Interested in a bulk sizes or quantities? Email us at service@nordengoods.com
Sorry! We will have more in stock soon!
We are trying to do our part and provide a great smelling, functional option for hand sanitizer during the current global crisis. Our plant derived formula meets current FDA, CDC, and WHO recommendations for alcohol content, and also contains moisturizing aloe to keep your hands from drying out. We based the fragrance off our popular Cabin series with notes of sandalwood, cedar, and cardamom.