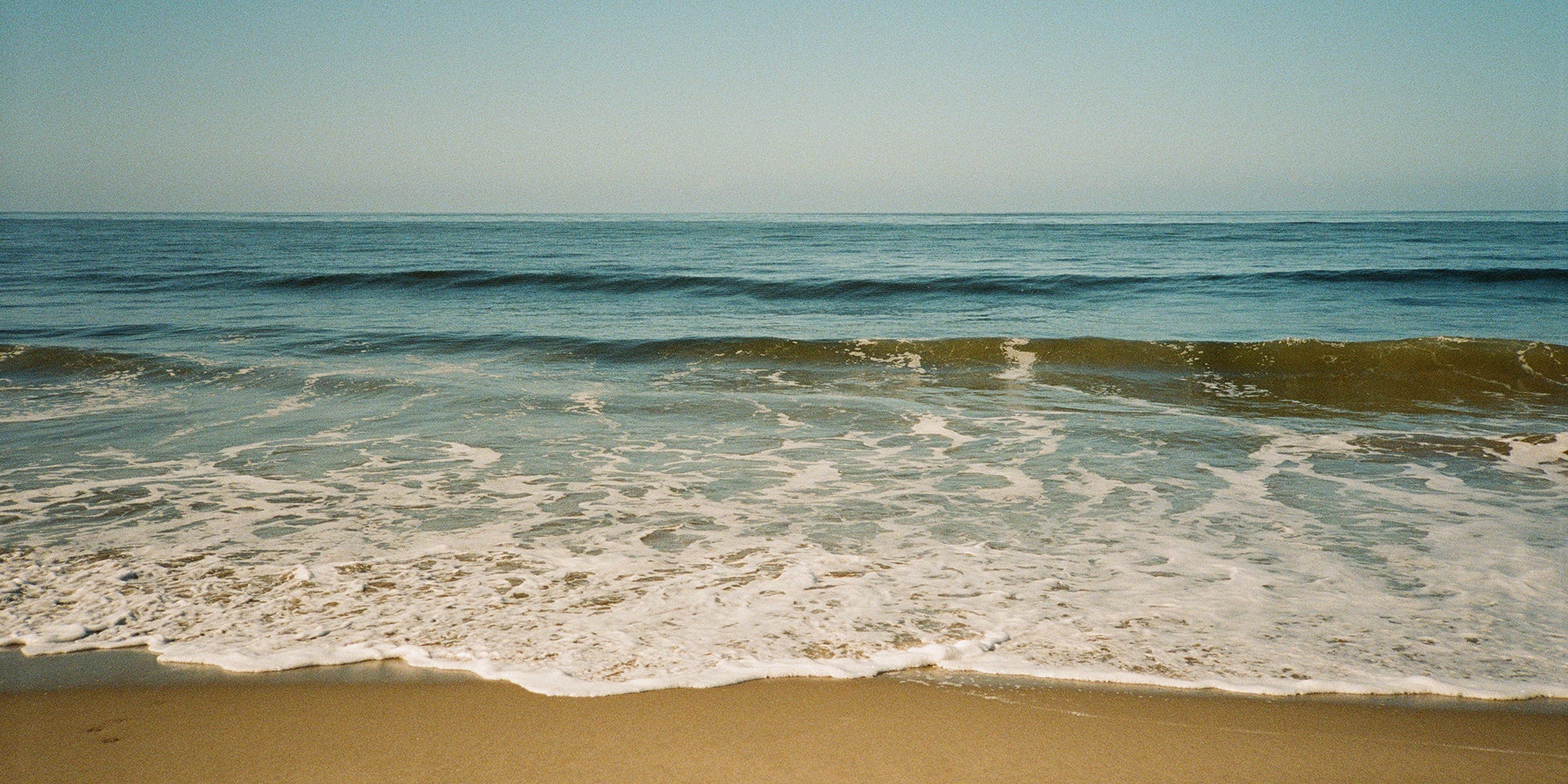 Aptos Travel Guide
Aptos has a special place in our hearts. Located in Northern California near Santa Cruz, we've spent a lot of time with friends over the years exploring this quiet town and coastline. From Big Basin Redwoods State Park to Seacliff State Beach and Big Sur beyond, Aptos and its neighboring towns are in the midst of great natural beauty. Aptos, Santa Cruz and Capitola have always attracted those of a freer spirit - with their close proximity to nature and tendency towards alternative community lifestyles. Our new fragrance is inspired by the open coastline of Aptos and Redwood forests nearby, and features notes of Geranium, Black Pepper and Turmeric.
We've created a special Aptos and Santa Cruz Travel Guide to pair with our Aptos Fragrance, now available in a 12 oz. Ceramic Candle and Incense. While we encourage you to stay home, to keep others safe, this guide is a beautiful way to daydream of trips to come. 
Scroll through for our favorite places to explore, shop, drink and eat!
Explore / Santa Cruz Museum of Art & History
We love MAH for so many reasons, but we especially love the giant Thomas Campbell wall paintings that adorn the building, and the multiple beer, food, coffee, and cocktail options in the courtyard.
Explore / Forest of Nisene Marks
This State park has over 40 miles of hiking trails and fire roads. Wander around in the forest, or ride your bike really fast through the redwoods, either way it's really beautiful.
Explore / New Brighton State Park
A beautiful beach where the cliffs and trees meet the sea. Camp, chill at the beach, hike, ride your bike, a great place to visit.
Explore / Seacliff State Beach
A great beach with a long pier and a sunken ship, SS Palo Alto. Need we say more?
Drink / Venus Spirits
A distillery with a place to hang out. They make their own spirits, our favorite are the multiple types of Gin they make. Get a gin and tonic, they make it properly with house made tonic, juniper berries, and citrus. A+
Drink / Birichino
Birichino's tasting room in Santa Cruz is a great little quiet place to hang out and enjoy one of their many wines. They practice winemaking with minimal intervention (think native yeast/fermentation, neutral barrels, minimal racking and fining) and make some delicious wines.
Coffee / Verve
If you live in California, you have probably seen Verve coffee on the shelves at the grocery store, or enjoyed one of their roasts. The spaces are dotted all over the Aptos/Santa Cruz area and they are beautifully designed. Any of their locations are great to enjoy a coffee.
Coffee / Cat & Cloud
Named one of Food & Wine Magazine's "Best Coffee Shops in America" in 2019, Cat & Cloud is yet another beautifully designed local to Santa Cruz chain of coffee establishments. We brew their coffees at home frequently.
Eat / Gayle's Bakery
Gayle's is an institution in the Aptos/Capitola area. Delicious breakfast and baked items in the morning/daytime, rotisserie chicken at lunch/dinner. Can't go wrong.
Eat / Pretty Good Advice
Pretty Good Advice is a vegan friendly (!!! and really good) burger joint in Soquel, CA founded by Michelin Star chef and restaurateur Matt McNamara. We love it. It's great. Go there.
Eat / Mentone
New place, about to open, but delayed from COVID-19. Currently serving spritzes, snacks, and pizzas. We love their graphic design, and would for sure wear their Carb Load Hoodie.
Eat / Crow's Nest
If you live on or grew up near the New England coast, you probably went to touristy, seaside restaurants in the Summer. Crow's nest is the best possible version of this on the harbor in Santa Cruz. The perfect place for appetizers and Mai Tai's, one of our favorite seaside dives. Oskar, our son, has a toddler size Crow's Nest tee shirt (a must have souvenir).
Shop / Cameron Marks
A very beautiful store. We love visiting here. They carry all the cool brands, think: Aesop, SIN, No. 6 Clogs, Beatrice Valenzuela, etc.
Shop / Stripe
A great store in Santa Cruz. They sell great books, home accessories, and clothing. Great place to pick up a gift on your trip to Santa Cruz.