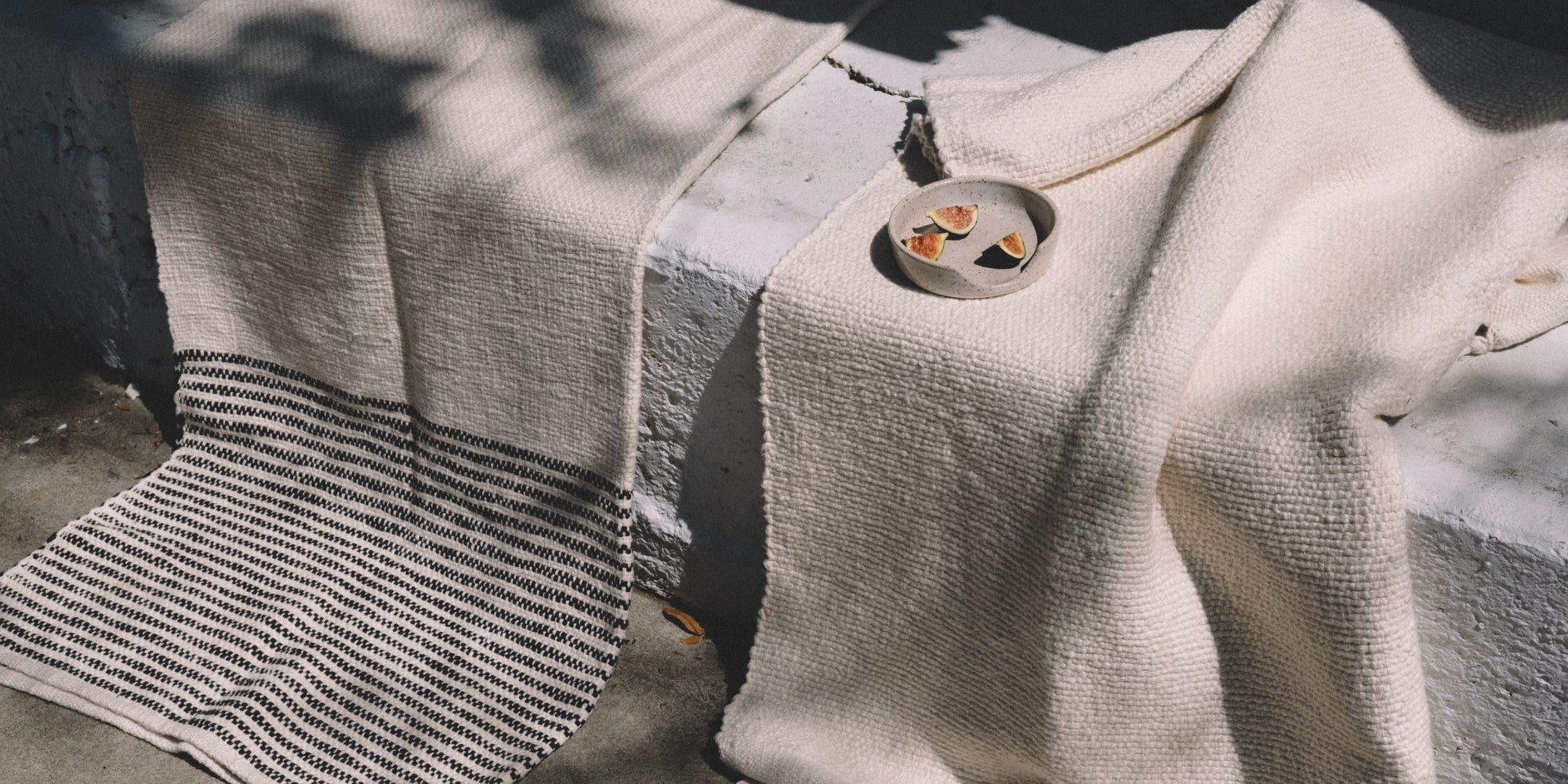 BRAND FEATURE: MORROW SOFT GOODS
We're excited to introduce Morrow Soft Goods to 'Goods by Norden.' Founded by friends Stephanie Cleary and Michelle Toney, Morrow Soft Goods is a LA-based, speciality textile company that focuses on uniquely designed soft goods. With a focus on globally inspired goods and a passion for feel and durability, the products designed by Morrow Soft Goods are the perfect pieces to keep you feeling cozy and refreshed at home.
We connected with Michelle Toney about Morrow Soft Goods to learn more about their distinct design perspective and brand.
What is the inspiration behind Morrow Soft Goods?
Morrow was launched in 2016 because Stephanie and I felt finding home textiles, ethically made from natural fibers, with an aesthetic we wanted to have in our homes forever - was really hard to find! We connected over this idea in 2013 and really just started meeting at night and on weekends (as we had other jobs at the time) to work towards making the idea a reality. For the two of us, it felt like a perfect mix of our backgrounds; I had a career in architecture and interiors, and her in fashion design.
As a business founded by longtime friends, how do your unique backgrounds work in tandem to collaborate on this brand?
Our partnership is a collaboration, but our different backgrounds meant we have pretty different roles in the business. Stephanie is the Creative Director and oversees design and production of each piece in our collection. She is the final say on all things aesthetic and brand related - from the colors we are launching to the images we are producing. I oversee all the businesses of the business - from sales to marketing to operations, etc. We work together and support each other and at the end of the day, we usually are pretty aligned. The things we don't align on provide productive push and pull.
What products are you most excited about this season?
So many! That's the fun part of the business. We are always excited about the products. For this current season the products we are loving are the newest colors - the camels and light blues and peaches in the woven throw blankets and pillows. These colors together are so gorgeous and somewhat unexpected. In future seasons we also have some entirely new categories we are thrilled about … but can't introduce quite yet :)
How are you getting creative, both personally and professionally, during this extended period of quarantine?
We both have small children at home (and Stef had a new baby during quarantine!) so I think it's been a really difficult time to find balance for us. But creativity can come in unexpected ways! This whole exercise of staying home and responding to a virus just flips the script on what we thought we knew of life. So many things we never thought would change, have now changed. It's inspiring to know that change (in any form) on a mass scale is possible. I think we are seeing this energy play out in the unprecedented public reflection on systemic racism, climate change, politics, etc. It feels like a new and deeply rooted momentum is building - which is incredibly inspiring.
On a more personal note, I'm finding the time that I spend with my son (who is almost 2) is actually a really welcome change of pace - we are almost always outside running around, and I get to be silly and physical and just play with him. Spending time like that really helps balance my stress of owning and operating a business in these difficult times.