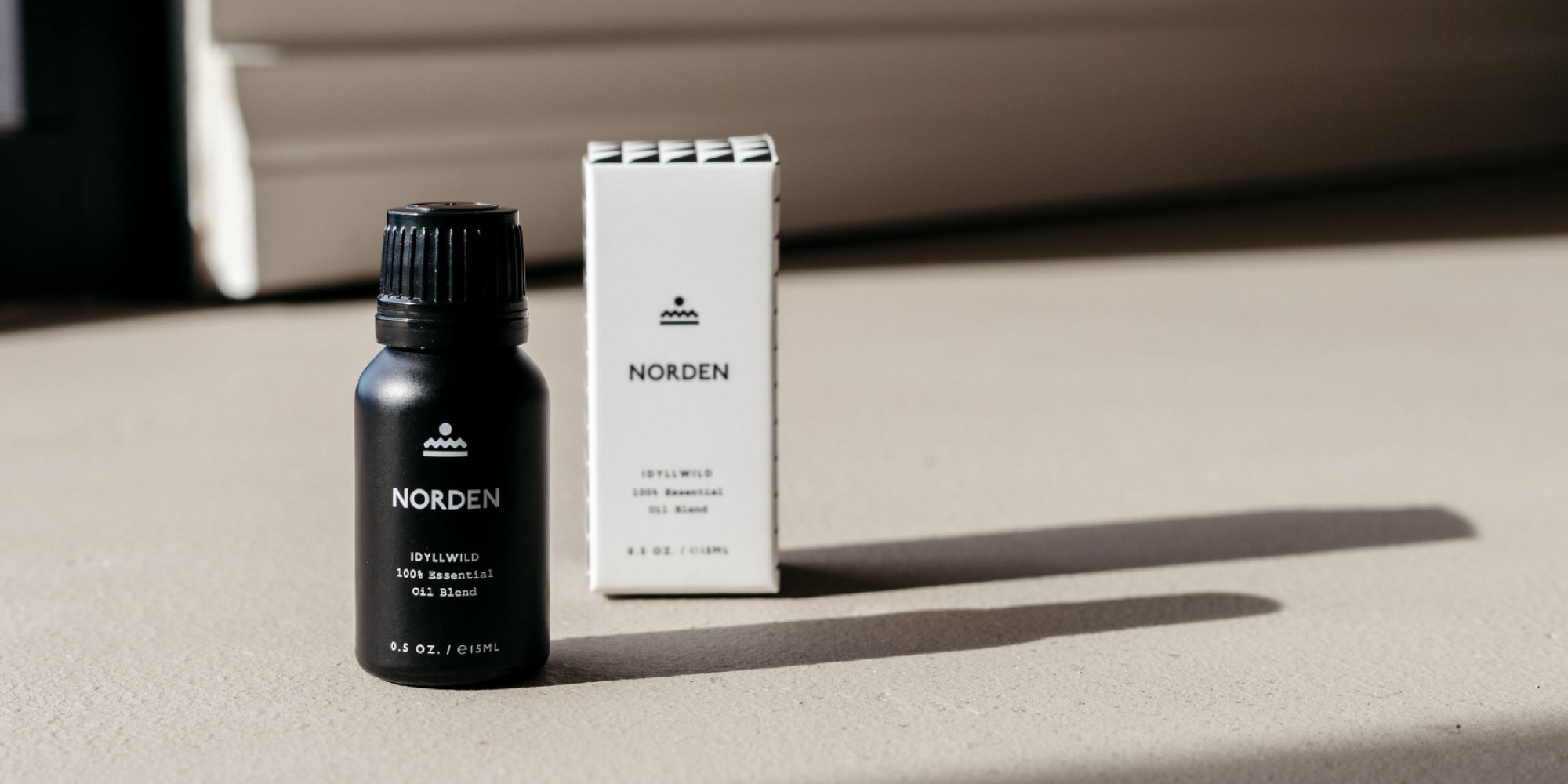 The Norden Guide to Essential Oils
Our Essential Oil Blends are crafted using 100% natural essential oils, capturing the olfactory memories of our favorite destinations and travels. From Big Sur to Joshua Tree, our Essential Oil Blends utilize high quality, purely extracted botanicals. Plus, essential oils are the perfect natural remedy to freshen up your space in the summertime, especially when we're all encouraged to spend more time at home.
Unsure of how to use your Essential Oil Blends? Scroll down for a few helpful tips and tricks from the Norden team.
Ultrasonic Diffusers
--
Diffusing, using an Essential Oil Diffuser, is one the most popular ways to utilize our Essential Oil Blends. Pick one that is right for your space and style. At home we use the ceramic diffuser from 

Vitruvi

.

Once you've picked your perfect vessel, fill with the appropriate quantity of water and put 3-5 drops of essential oils (depending on the size of your diffuser).

Allow the fragrance to disperse through your space and enjoy!
Oil Burners
--
Fill the top of your chosen oil burner (we like this one from Anthropologie, here, or this one from Bodha) with water and a few drops of oil.

Place a tea light under the vessel and light it. 

Allow the oil and water to be warmed by the fire.

Enjoy!
Personal Fragrance
--
Combine your favorite Norden Essential Oil Blend with a carrier oil (like Safflower Oil or Fractionated Coconut Oil). 
Pour into a vial with a roller ball and apply on your wrists*
*Be careful applying essential oils directly to your skin and always mix with a carrier oil. Stop use if a reaction occurs.