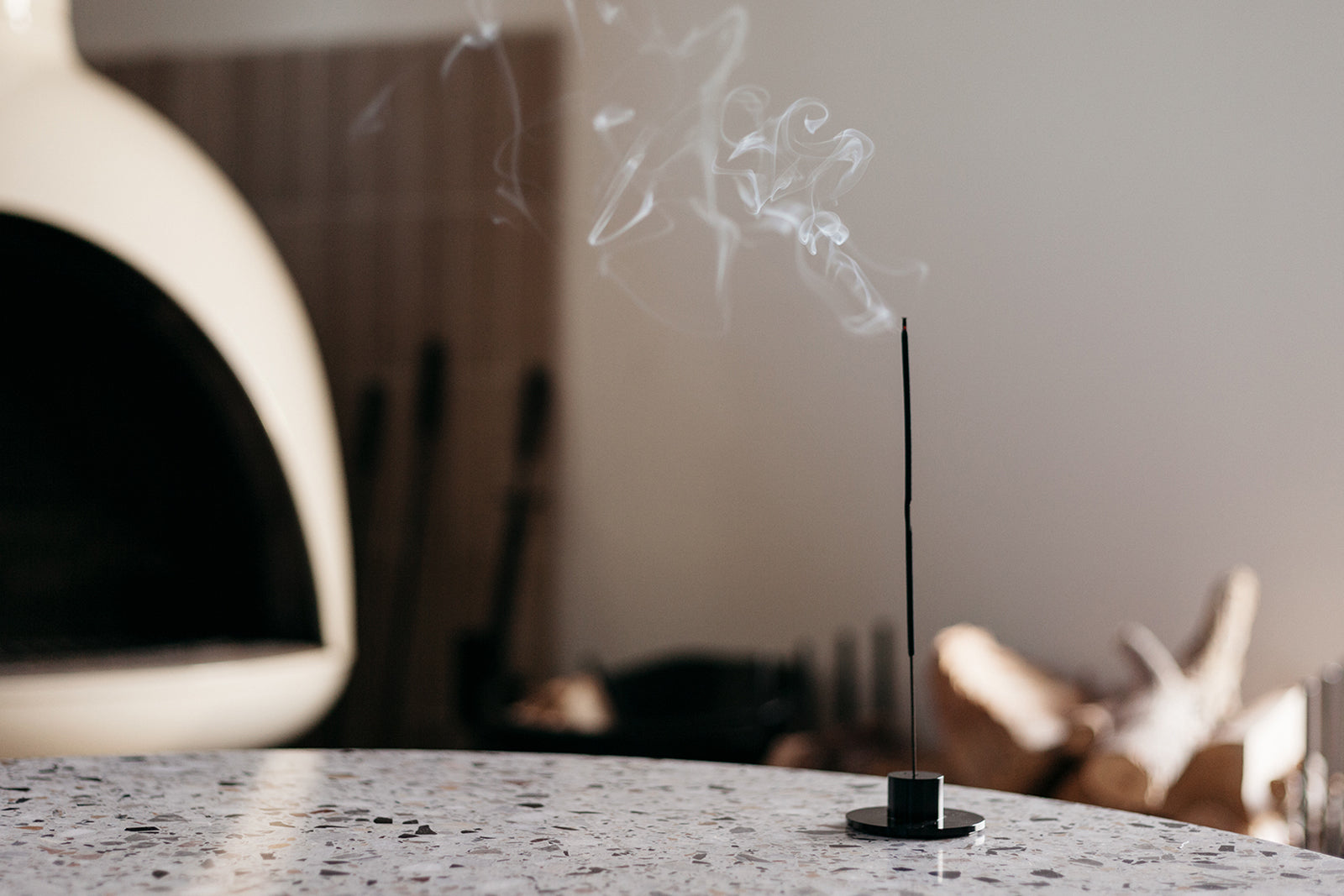 The Norden Guide to Burning Incense
Norden Incense is crafted using all natural essential oils, capturing the olfactory memories of our favorite destinations and travels. In the warm summer months, we love opening up the windows and lighting incense — the perfect way to naturally add fragrance to our space.
Unsure of how to use your incense? Scroll down for a few helpful tips and tricks from the Norden team.
Pick your favorite scent. Norden incense is available in four unique fragrances: Joshua Tree, Øresund, Ojai and Idyllwild. You can try three of our best selling fragrances in our Norden Incense Kit.




Insert one incense stick in an incense holder. We love the Norden Incense Burner in Black or Ceramic — but we're pretty biased. Before lighting, just make sure your incense is on a stable surface away from anything flammable.


Light your stick of incense and allow the flame to consume the tip.




Gently blow out the flame. Your incense should glow and give off a light wisp of smoke as it slowly burns.




Allow the fragrance to disperse through your space. It's always a good idea to keep a window or door open while burning incense to provide ventilation.
We find incense to be relaxing and a great addition to any morning or afternoon routine. Our incense has an approximate 45 minute burn time per stick — so sit back and enjoy.
If you have any questions, please reach out to service@nordengoods.com!