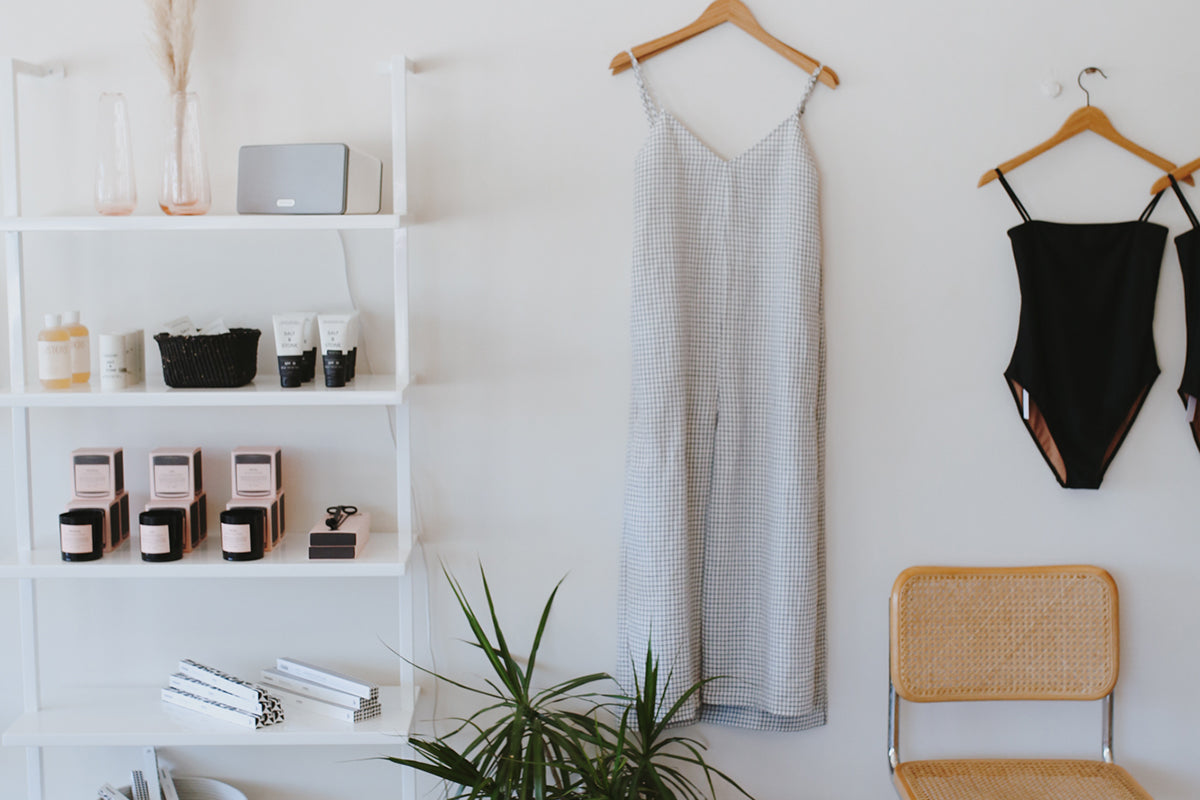 Norden Stockist: maven
Over the past five years, we've built relationships with a multitude of incredible stores across the U.S. and around the world. We are so grateful to work with creative and passionate shop owners and are excited to highlight some of our stockists on our site.
maven
, located in our hometown of San Diego, was founded by Alexandra Hall in 2015. Alex has curated her shop with inspiring brands and artists from beyond San Diego 
— introducing pieces that can not be found elsewhere in San Diego. 
In doing so, she has provided a platform for independent designers and makers and has elevated San Diego's retail offerings. We've asked her a few questions about the shop and how maven has adjusted to the changing retail climate.
How do you source the products and brands featured in the shop?
Discovering and sourcing new product is my absolute favorite part of owning a shop. I'm all about the hunt. Some things I find in the Instagram black hole, but for the most part maven is really just an extension of myself. It is all my favorite stuff I already have or have used at home. I like being able to vouch for and be truly excited about the things I sell. 
How have you adjusted to the changing retail climate in the past 1-2 years?
Everything shifted with the election of Trump, the Instagram algorithm changing and the general "Amazonized" way consumers shop now. We've had to pivot and evolve so much from what we can offer our customers, how we market and even our team size has dramatically changed as a result. The ebb and flow of business is expected, but the last few years have honestly been really testing.
How do you feel about running a small business in 2019?
I'm proud we are still around in 2019
— 
we wouldn't be if it weren't for the support of our customers, friends and family. At times it feels crazy to have a small store in this day and age, but I still feel an internal responsibility to my city. I want maven to be a breath of fresh air for San Diegans seeking design-driven, special things. I hope we've accomplished a sliver of that in our 4 years :)
Looking for Norden goods in San Diego? Stop by maven to shop a wide selection of women's clothing, home goods and curated pieces. Situated in Normal Heights, the shop is surrounded by a variety of great spots that we love including Jaynes Gastropub, The Friendly and Polite Provisions. 
Photo credit: Vanessa Wade
Check out our stockist page (here) to find a shop in your area!