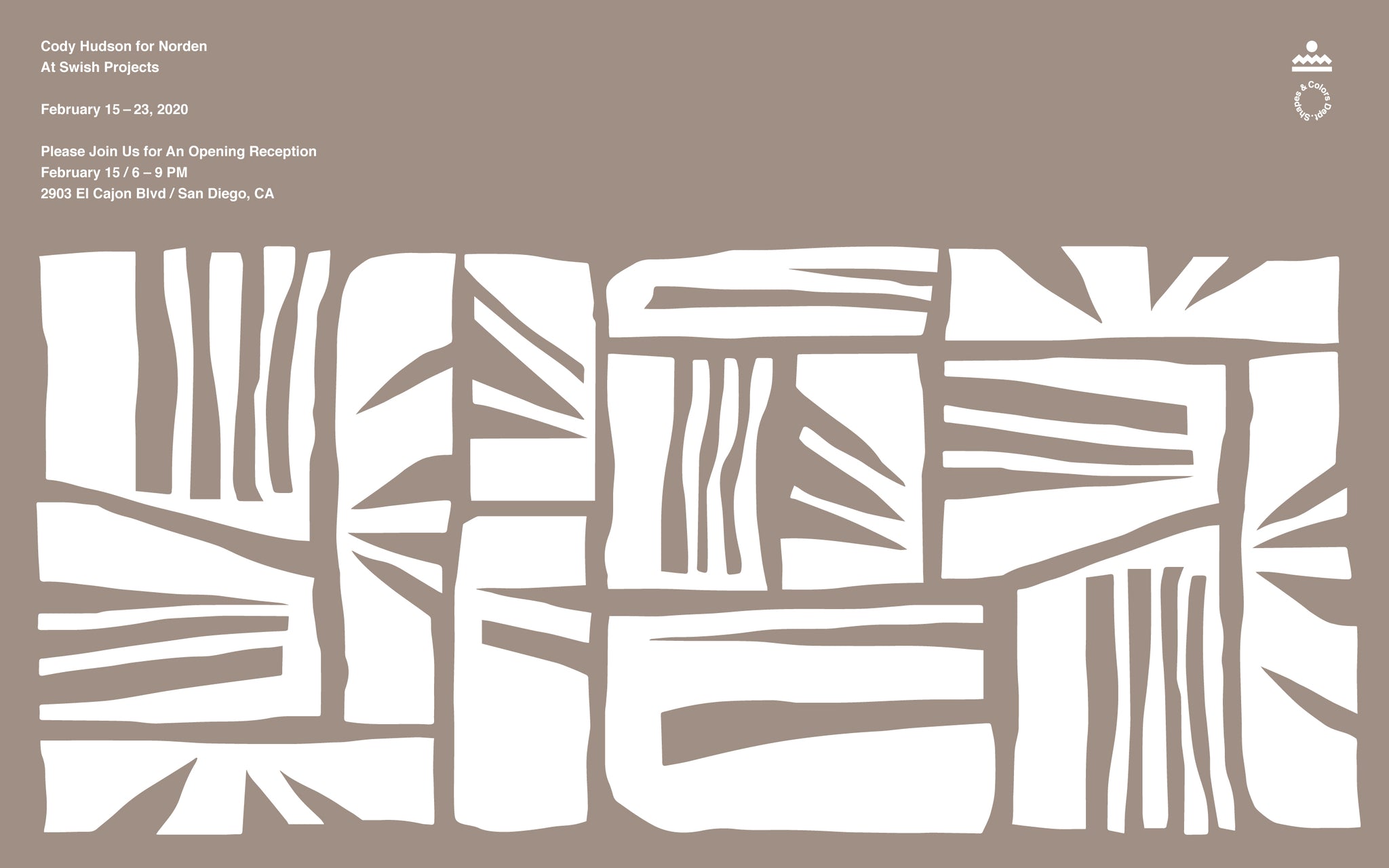 Norden at SWISH Projects
We're excited to debut our capsule collection with Cody Hudson on Saturday, February 15th at SWISH Projects from 6 to 9 p.m. We teamed up with the Chicago-based artist and graphic designed on a curated capsule collection. From handmade pieces to limited-edition merchandise, the capsule collection includes artworks by Hudson printed, woven and painted. We'll be releasing an exclusive candle and tote to mark the event — plus you'll be able to pick up the 'Enlightenment' blanket in both colors (Terracotta + Blanket). 
With pieces all under $200, the show provides accessibility to great works of art for everyone. 
Not local to San Diego? Don't worry — you'll be able to snag these pieces online, post-show.
Details
Opening Reception: Saturday, February 15th - 6 to 9 p.m. 
2903 El Cajon Blvd
San Diego, CA
92104