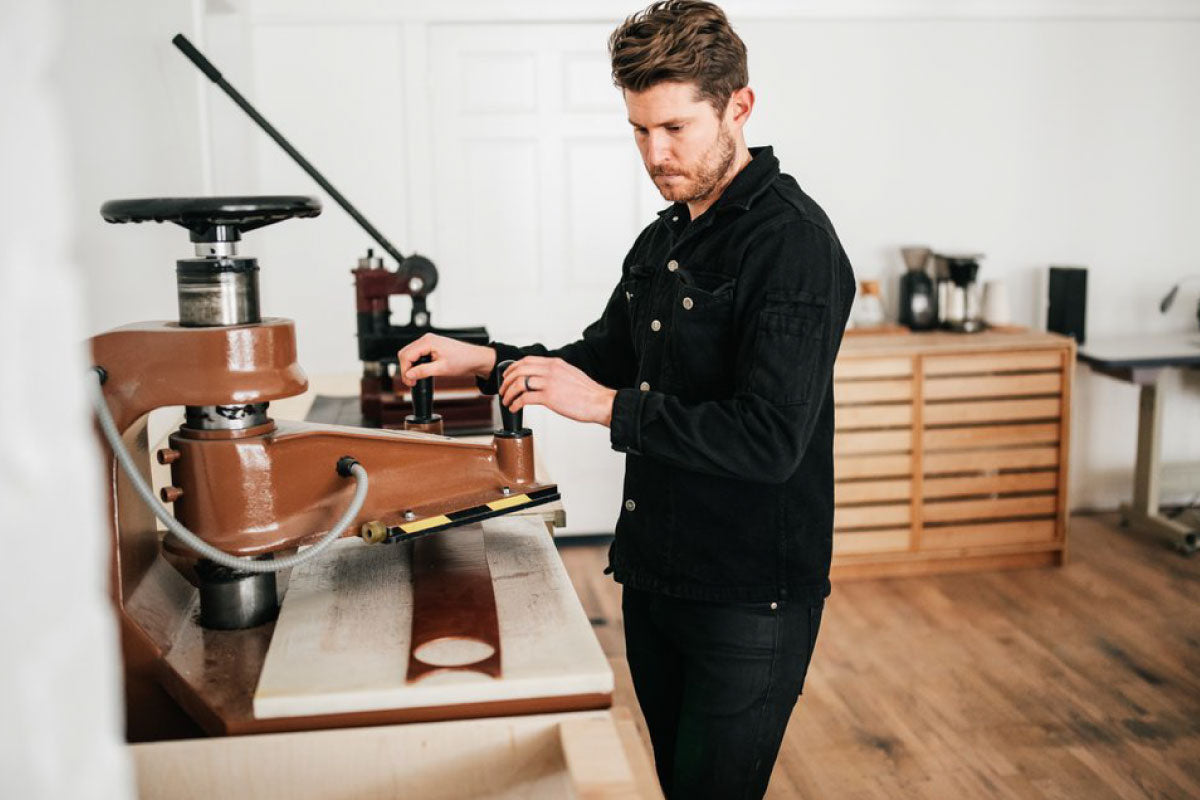 NORDEN STOCKIST: FOXTROT STUDIO
Foxtrot Studio
is a lifestyle brand focused on well-made products that fit seamlessly into your everyday life. Located in Kansas City, Kansas, Foxtrot was founded by Jordan Fox in 2015 with the desire to make and own (few) things that last, work hard and look great. Through their own wholesale business, Foxtrot creates timeless leather goods and daily essentials with respectively sourced materials. Last year, Foxtrot moved spaces to join forces with Meta Coffee Roasting Co. and create a collaborative retail and workspace. 
As one of our longtime stockists, we connected with Jordan to learn more about their new shop location and what they've been working on. Follow along to read an interview with Jordan below. 
What was the inspiration behind Foxtrot Studio?
Foxtrot Studio is meant to showcase our own handcrafted goods alongside brands and products we admire, forming a lifestyle brand around the integrity of well-made items for life and home.
How do you focus on building community?
For our newest shop location, we partnered with local Kansas City coffee roaster, @metacoffeekc to incorporate a cafe space into our shop, for a combo experience of workshop, retail and coffee shop. Our space is open concept, with the intention to have people gather and converse around our products and coffee.
How do you feel about being a small business in 2021?
I still believe in the power of small business, especially when Kansas City is the location. Our town has a deep appreciation and connection with small business and great support among small business owners.
What are some of your everyday essentials that you stock at the moment?
Our everyday carry items like wallets and watchbands have been our mainstay items for years, and we're proud to continue making them week after week.
What's ahead for Foxtrot Studio?
Our plans for the future include building our lineup of leather goods to incorporate women's bags and additional lifestyle products. We're also looking forward to helping bring more likeminded businesses into our area of Kansas City to band together to offer great services and goods to our community.