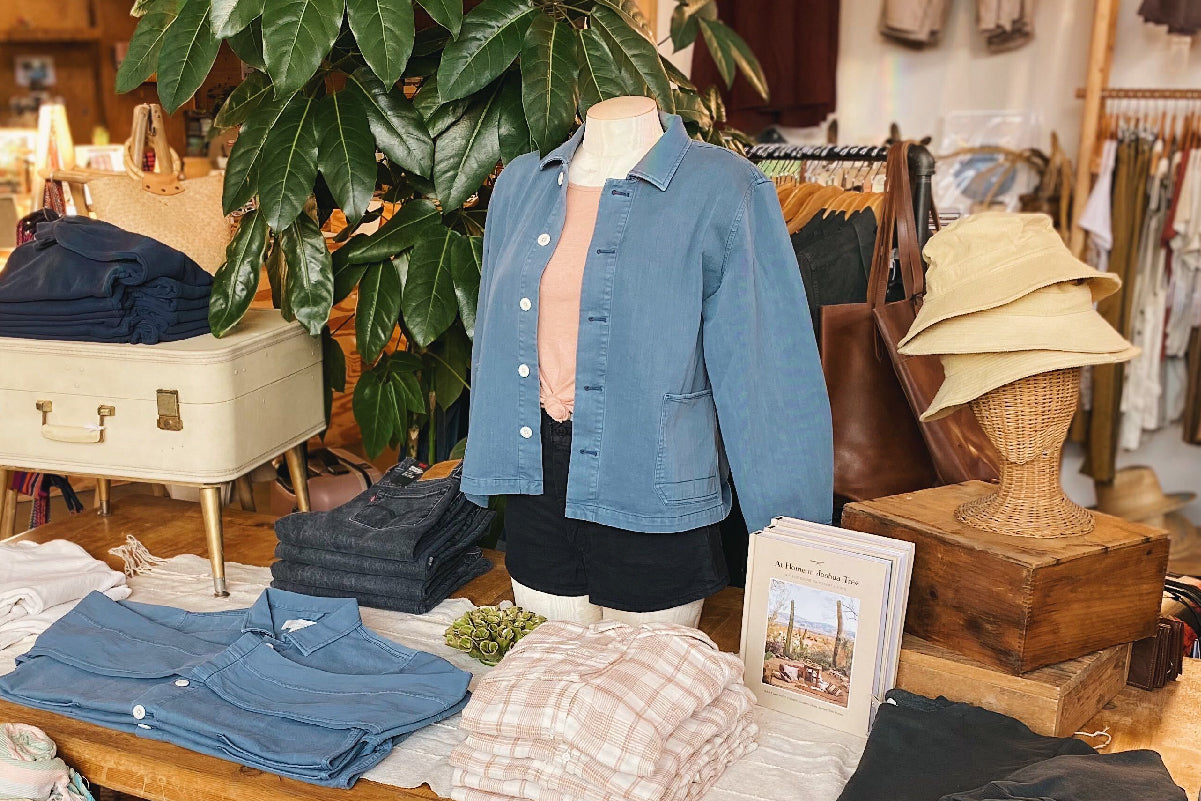 NORDEN STOCKIST: SEED PEOPLES MARKET
Seed Peoples Market is a curated store that stocks environmentally conscious brands and pieces from local + global artisans. Located in Costa Mesa, CA in The CAMP, Seed Peoples Market focuses on telling the stories of the brands they carry - and connecting unique products with the community they serve. 
Earlier this year, we participated in a product knowledge session (via Zoom) with their staff, sharing insight into Norden's ethos and production process. We are thrilled to be stocked on the shelves of Seed Peoples Market, as they align so well with our values and appreciate the importance of thoughtfully made goods.
Learn more about Seed Peoples Market and what's ahead for this southern California shop below!
What is the inspiration behind Seed Peoples Market?
SEED Peoples Market is a curated collection of ethical and eco-minded brands. We also highlight unique, one-of-a-kind items from local and global artisans who inspire sustainable living. We are a connector of people and action to promote a greener and positive minded planet. 
As a "green" store, how do you source the brands and products featured in the shop?
Every brand we carry has a mission that is greater than its bottom line. Whether we reach out to a brand or they reach out to us, we always seek to support their purpose rather than just their product. Simply put, if a brand does not have a social or environmental initiative, we simply do not carry them. Our mantra is Products with a Purpose, and we do our best daily to adhere to this path.
How do you educate your customers about the products you stock and share why sustainability is important?
Every product we carry has a backstory. Whether it is Patagonia, who fights climate change and lobbies for environmental change, or Meyelo, a Kenyan based fair-trade jewelry company, who consistently invests in their artisans by giving a portion of their proceeds back to their community. Knowing each brand that we support and its mission is very important to us and we believe that through running educational clinics for our sales associates, sharing information on all digital platforms and social media we will successfully communicate the stories of our vendors, in both mission and product to our customers. We also believe that an overall sustainability approach to life is the only way forward to ensure our culture and environment remain for future generations. 
How do you feel about being a small business in 2020?
2020 has been full of change, but we feel truly blessed in being a nimble and community focused small business while facing this challenging year. When the lockdown hit us, we closed our doors for six weeks. During this time, we hunkered down and worked endlessly on developing our webstore - which we had not allocated time to - prior to March. What came out of it was seedpeoplesmarket.com. Today you can shop all your favorite products both online and in-store, and we are so proud of our team for being able to pull this together during such adverse times. 
What's ahead for Seed Peoples Market?
We plan to keep doing what we do best - that is providing our community with a unique shopping experience and giving brands and makers a platform to tell their stories and showcase their collections. With our team and customers in mind we also plan to continue holding responsibly planned events and workshops to keep our community engaged with socially distanced and pandemic compliant activities. In November, we're planning to host an outdoor screening of a film by a new to store brand, Picture Organic, so make sure to follow our social @seedpeoplesmkt and sign up for our mailing list to stay up to date on all the fun activations we have planned fo the upcoming months.