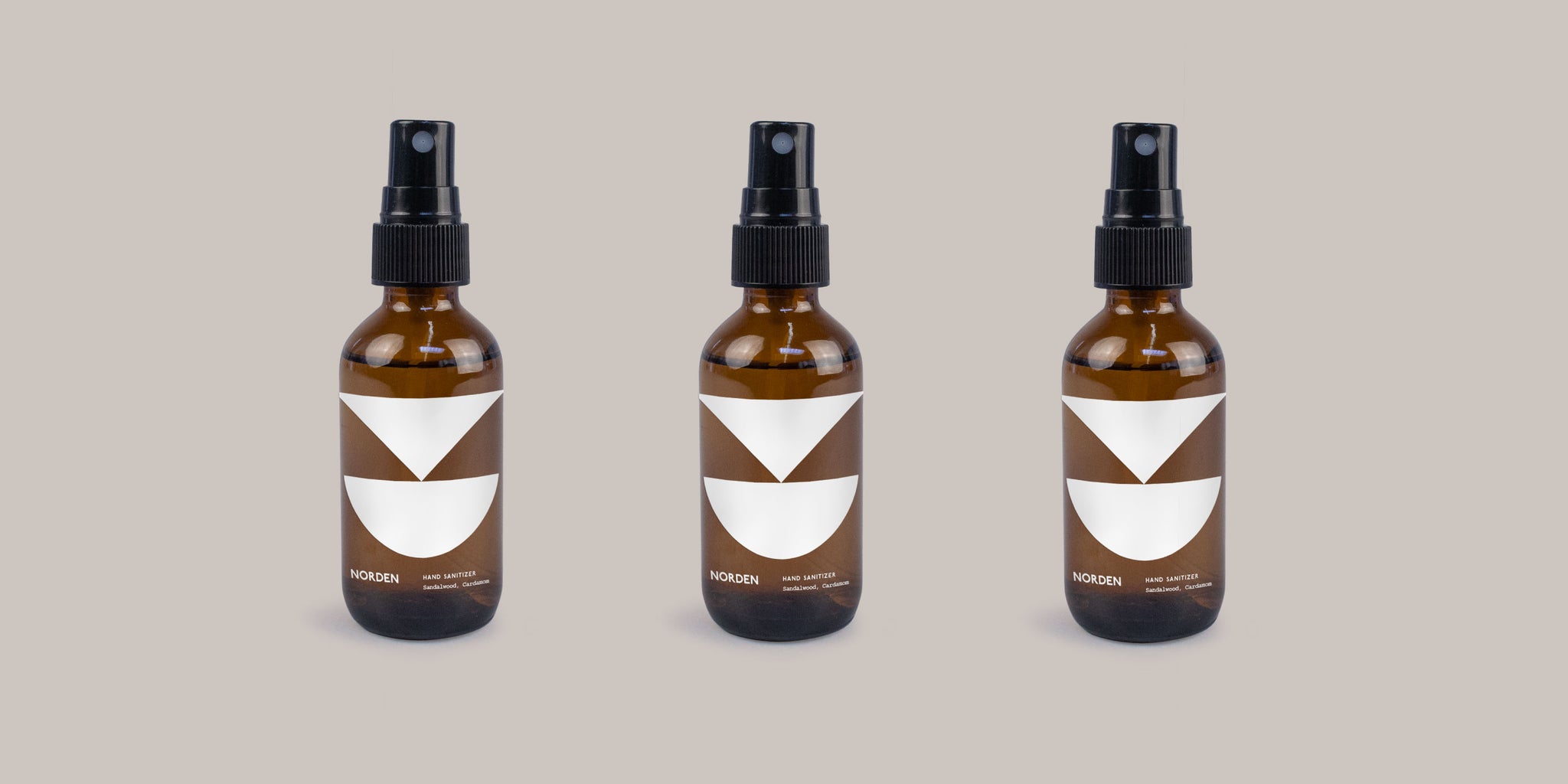 Our New Norden Hand Sanitizer
We're excited to introduce Norden Hand Sanitizer — designed to cleanse hands when water isn't readily available. Over the past few weeks, we've sought to provide our customers with thoughtful pieces to keep their homes cozy, packed and shipped using the highest levels of safety and care. We're happy to offer another way to keep safe and fresh during this difficult time.
Handmade in our California studio, our hand sanitizer features a cozy Sandalwood, Cedar and Cardamom scent (inspired by our Cabin Candle). Our plant derived formula meets current FDA, CDC, and WHO recommendations (60%+) for alcohol content, and also contains moisturizing aloe to protect your hands. Our hand sanitizer is a ritual that can be utilized on the go — when hand washing is not possible.